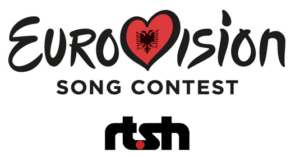 The first semi-final for Albanian selection Festivali i Këngës kicked off tonight. Accompanied by a live orchestra, twelve songs  competed for a chance to make it to the country's final in true oldie-worldly song festival style.
As usual, the show dragged on a bit before things really got started. There is something heart-warming about Festivali i Këngës however. The live orchestra, the show over-running as well as the occasional odd moment only add to its charm as it brings memories of the Eurovision Song Contest itself a few decades ago and Albanian broadcaster RTSH (Radio Teleivizion Shqiptar) managed to deliver a fairly polished show from Tirana's Pallati i Kongreseve.
A second semi-final is due tomorrow and, once both semi-finals have taken place, the acts who make it to the Albanian national final will be decided by a combination of professional, public and media jury. They will each contribute eight, three and three finalists respectively to the Grand Final, which will take place this Friday, the 23rd of December.
The entries
1. Flaka Krelani – Osiris (Osiris)
Osiris is a dramatic ballad passionately sung by Flaka, not too dissimilar to Eneda Tariga's Fairytale (Albania 2016). Flaka's performance is very expressive and, with her kneeling on the floor at some point, may have been a bit too much at times. Quite a memorable start to the competition part of the evening nevertheless.
2. Xhejni Lito – Pritja (The wait)
Xhejni, despite having her eyes closed for most of her performance, was quite photogenic. Pritja is a pleasant enough, inoffensive ballad.
3. Genc Salihu – Këtu (Here)
This is an Albanian alternative take to Eurovision. A slow ballad with jazz influences combined with traditional elements both music-wise as well as in regards to the male singer's vocal delivery and choice of jacket. There were inserts of an older gentleman talking on a video wall in the background – indiscernible to a non-Albanian speaker.
4. Erlind Zeraliu – Dhimbja E Gëzmit (The pain of joy)
More pain than joy was channelled by Erlind's face. Not the most cheerful of numbers and international audiences, not knowing what the song was about, might be left with the feeling that the whole endeavour was a bit pompous due to the overtly ominous delivery. Having said that, as the song built, there were some memorable, epic-sounding even, musical phrases. The song came to a close with a strong note by the male singer.
5. Xhesika Polo – Eva Jam Unë (I am Eva)
Xhesika Polo's stylist may have taken a few pages off the stylist's of Rona Nishliu (Albania 2012) book when it comes to quirkiness. However this matches the quirkiness of the entry, which is an interesting mid-tempo song with nice musical phrases. Drama seems to be the word this evening so far. The singer delivers her song competently even though her faces comes across as a bit too harsh at times on camera.
6. Festina Mejzini – Atje Lart (Up there)
To start with, this sounds like a mix between an Albanian lament (though this did not hurt Jamala, did it?) and a folk song.  Albanian peasant women may be singing while weaving blankets in a circle on the floor reminiscing about the days of old (not sure that Albanian peasant women actually do that but that was the picture that was conjured up to me). Slow ballad, more conventionally sounding as the song progresses. Festina sings well a demanding melody. It is fair to say that atmospheric drama with occasional traditional accents are heavily on show tonight!
7. Edea Demaliaj – Besoj Në Ëndrra (I believe in dreams)
This is an uptempo song – no, only joking, it's another ballad! The orchestral start is a bit Bond-esque and this is a recurrent style throughout the song, which otherwise contains some simpler, more esoteric parts. The singer manages to hit the right notes. It is one of the songs whose musical phrases one can remember after the song has finished.
8. Neki Emra – Dashuri Dhe Urrejtje (Love and hatred)
Željko Joksimović springs to mind as soon as Neki starts singing. He is accompanied by a female soprano. This is another slow, atmospheric ballad but one that results in quite a polished result nevertheless. Neki looks the part most of the time though the final note is delivered with a sentimental crack of his voice that might trigger the odd cynical response.
9. Yll Limani – Shiu (Rain)
Yll must be one of the youngest entrants tonight. He sings very competently as his mid-tempo ballad builds up. Nothing quirky here, this is a smooth festival song with a backdrop of violins.
10. Franc Koruni – Macka (Pussycat)
This is – for a change – a rhythmic song with a few parts delivered in rap by Franc, dressed in his sequined dark red jacket and black hat. There is more to the concept though, there is an accordionist on stage as well as bold parts delivered by the brass section of the orchestra and the backing choir.
11. Orges Toçe – Shi Diamantësh (Diamond rain)
This is a pop rock number delivered by the woolly hat-clad bearded male singer. There are nice sections by the choir as well as the occasional bell-sounding percussion which gives it a remotely Christmassy feel.
12. LYNX – Sot (Today)
It seems that ballads are well and truly left behind as this is a loud rock entry, complete with electric guitar solos. The young lead singer is smartly dressed and looks fairly confident on stage, to the point of looking a bit indifferent perhaps. A warm welcome by the crowd.
The show
The song was presented by Ledina Çelo and Kasem Hoxha. Each song was introduced by the two presenters as well as a small introductory video by the competing collaborators. There were also interviews with the participants after half of the songs had been presented as well as right after all the songs had been performed. There was also occasional commentary from the judges present. Other inserts included musical performances as well as what looked like a stand-up comedy act with a couple of flashbacks to iconic moments from the Festivali i Këngës festival.