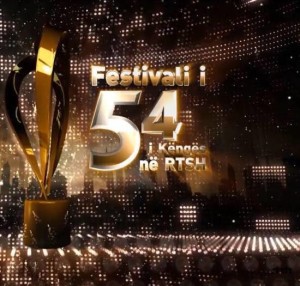 We are two weeks away from the 54th Festivali i Këngës and the revelation of the Albanian representative for Stockholm 2016 – the National Broadcaster of Albania, RTSH, made yet another innovation in its 54th Festival by surprising its fans.
After revealing all the songs and the composers earlier this month, RTSH uploaded on its official Youtube channel two videos consisting of teaser clips for all the songs from both semi finals. Each mini clip seems to be shot in different parts of Tirana, from cafeterias to main streets and from parks to shabby blocks of the communist era. The production of the mini clips seems to be a month old, judging by the rainy weather we see in some of them. RTSH looks rather prepared this year and maybe this is thanks to the Artistic Director of this year's edition, Elton Deda, who participated in Festivali i Këngës during the 90s and is also known for being a coach in The Voice of Albania 1, 2 & 3. Elton Deda had promised a new look for the Festival and, until now, has kept his word. What has not yet been revealed is the jury members and the stage design. Let's see what the next few weeks will bring.
Check out the mini clips using the links below:
Semi Final 1: https://www.youtube.com/watch?v=oH6qau3BeNQ
Semi Final 2: https://www.youtube.com/watch?v=2-TRpAgAmF8
Festivali i Këngës 54 will take place in Pallati I Kongreseve on December 25, 26 & 27. Thirty songs are competing in the two semi finals but only 18 places are available for the Grand Final on Sunday 27 and only one will win the ticket to Stockholm.
Albania in the Eurovision Song Contest

Albania made its debut in 2004 having 7 appearances in the finals of the Eurovision song Contest and achieved a 5th place – their best result to date – in 2012 with Rona Nishliu and her song Suus with 156 points.
Elhaida Dani represented Albania in Vienna 2015 managing to qualify the country for the Grand final and finishing 17th out of 27 countries with 34 points. You can check out her performance in Vienna in the following video.