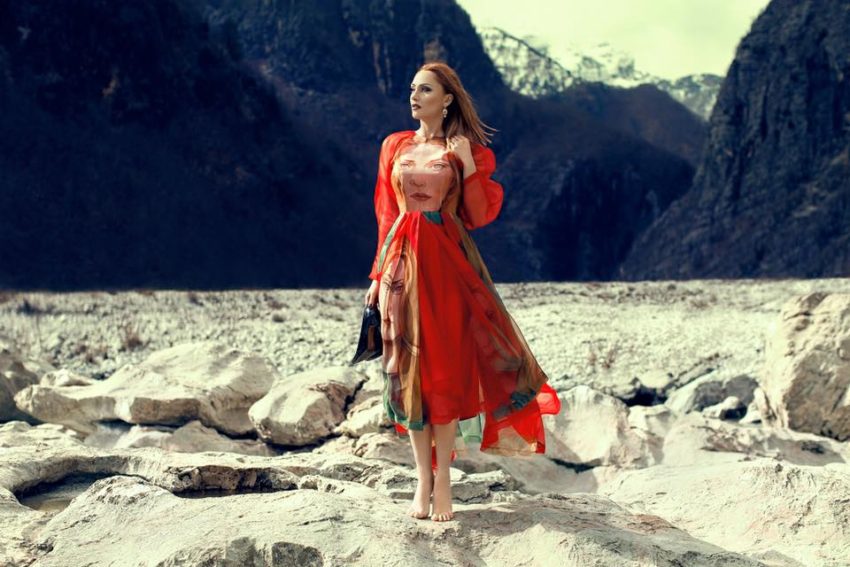 The fairytale of Eneda Tarifa at the Eurovision Song Contest gets in its spicy chapter as the revamped English version of her entry premiered tonight at 20:00 CET at RTSH's News Edition. This is the version she will perform on stage in Stockholm in May.
As reported by early February, Eneda Tarifa and her delegation had revealed that Fairytale Love would be the title of Përallë's English version and that this would be used for Eurovision. Eneda travelled to London to record the final version of her song at Woodstock's studio by late February and finished shooting the music video of Fairytale Love only 2 days ago. She has also done some photo shootings, which she named Fairytale, through which she builds an image out of a Fairytale in the Albanian nature.
Eneda is now 34 years old and married to one of Albania's most famous musicians, Erjon Zaloshnja. Together they have a daughter and apart from life partners they are also colleagues as they both sing at the same rock club every Friday and Saturday. Eneda is also the host of Albania's most famous comedy show Portokalli. Her music career began in 2003 with her participation in Festivali i Këngës 42. However, she did not manage to win the first prize at the national selection until her third and luckiest try in December 2015.
She has taken part in various music festivals and in 2010, by winning the 1st place in Top Fest with Me veten her popularity skyrocketed. Will luck once again be on her side in May? That is something we shall soon learn.
Eneda Tarifa will perform at the 2nd half of the semi final on the 12th of May with the song Fairytale love, written by Olsa Toqi. Below you can taste the newly revamped English version of the song and its music video: