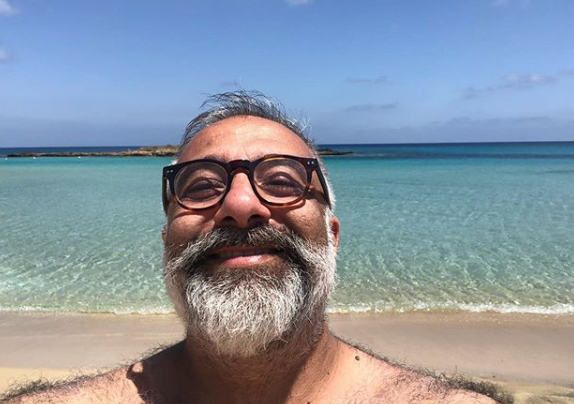 Some artists from 1995 had streets named after them, some became one of the most sought after vocal directors in Eurovision and others wrote a song that has been covered by over 100 different artists. What became of the top 10 of 1995? We take a closer look.
There were doubts as to whether Ireland could afford to host the contest again after a third consecutive victory meant that they were hosting three years in a row. A deal was struck with the EBU that if the country was to win the Eurovision Song Contest again that they wouldn't be expected to host the contest for the fourth time in a row. This was agreed by the EBU but luckily for the Irish this never happened as Norway won the competition with their mostly instrumental song Nocturne.
Where are the top 10 of 1995 and what have they been doing for the past 15 years? Here you can find out.
10. Love City Groove – Love City Groove – United Kingdom
Following their success in earning the United Kingdom a top 10 result in Dublin, the group failed to emulate their success with their follow-up singles which didn't reach the chart. They tried a change of record label and released a new album but again, didn't get much success. The band disbanded with the members trying solo ventures.
Band member Steve Rudden entered the 1998 Song For Europe selection show with the song When We Are Along (We Dream), but unfortunately for him, finished in last place. Rudden has continued to work in the music industry and has been writing songs for other artists as well as for television and film.
Tatsiana Mais (Q-Tee) and Jay Williams released some music as solo-artists before retiring from music.
Fellow band member Paul Hardy took audition for the 5th series of The Voice UK, but failed to pass the blind auditions. He took part in an episode of British comedy panel game, 'Never Mind the Buzzcocks' where the panel had to guess which person in a line up of 5 men, was the real Paul Hardy from Love City Groove. Look at the image below, can you pick out the real Paul Hardy?
9. Alexandros Panayi – Sti Fotia – Cyprus
Alexandros and Eurovision go together like salt and pepper. Though 1995 was the first time he competed at the contest, it was not his first time there..nor was it his last. Prior to 1995 Panayi sang backing vocals in 1989 and 1991 as well as competing in the Cypriot selection shows. It's easy to lose count of how many contests he has been involved with since, but he has been most notably involved in 2005 where he was Helena Paparizou's vocal director and backing vocalist for the song My Number One, which won the Eurovision Song Contest for Greece. He has also been the vocal director for other famous entries including Sergey Lazarev in both 2016 & 2019 along with Sakis Rouvas and Farid Mammadov.
Panayi hasn't only helped out other artists at Eurovision but competed again in 2000 as part of duo Nomiza with Christina Argyri. This attempt did not go down well as unfortunately the duo finished in 21st place with just 8 points.
Outside of the Eurovision circle Alexandros Panayi has also continued to keep busy. He has worked as a vocal coach, judge and panellist on The X Factor Greece and has provided the vocals in the Greek language versions of The Lion King 2, Tarzan and Mulan.
Panayi is also a vehement spokesperson for Alzheimer's Awareness and is extremely passionate about this cause following his mother's experience with the condition. He has helped to raise awareness by attending different charity events as well as writing a musical called Di-Mentia.
8. Liora – Amen – Israel
Liora has continued to make music and perform as a singer and an artist. On her official website, Liora offers to perform at your event for a free, promising to make your guests 'surprised and excited'. The singer is very active on her instagram page and shares lots of pictures of her travels and adventures as well as time with her family.
7. Darja Švajger – Prisluhni Mi – Slovenia
Popular Slovenian singer Darja represented her country at Eurovision again, four years after her first effort in Dublin. She entered the contest with the song For A Thousand Years which was written and composed by the same song-writing team behind her 1995 entry. Though she was leading in the early stages of the voting, she eventually slipped down the leader board but finishing just outside of the top 10, in 11th place.
Darja was part of the professional jury for Slovenia's national selection this year which saw Ana Soklič selected to represent Slovenia in Rotterdam. Due to the cancellation of this year's contest because of the Covid-19 pandemic, Ana will represent Slovenia in Rotterdam in 2021.
6. Magazin and Lidija – Nostalgija – Croatia
Magazin were already a well established band in Croatia before Eurovision, having being founded in 1970. The band teamed up with Croatian Sopranno Lidija Horvat-Dunjko to enter Eurovision in Dublin. The band are still very much together despite several changes to members with guitarist Željko Baričić being the only founding member still with the band. The band are still very active and communicate with their fans via their official facebook page.
---
Since the contest Lidija founded the Opera School of Mirula in 2003 as well as a summer school on the island of Brač. She has been awarded the highest Croatian national decoration for her achievement in culture, the Order of Danica Hrvatska.
---
5. Aud Wilken – Fra Mols Til Skagen – Denmark
Aud's love ballad wasn't expected to do well when it was first picked by the Danish music professionals to be Denmark's Eurovision song for 1995. However, the song placed well at number 5 in the grand final, and the Danes started to better appreciate the song.
Aud tried to enter Eurovision for the Danes again in 2007 but she was unsuccessful, failing to pass the semi final stage of the selection. The same year the singer moved to America and continued to make music, her last single being in 2013 though she has appeared on other artists albums, including Denmark's Knud Odde as late as three years ago. You can listen to their interesting duet by watching the video below.
4. Nathalie Santamaria – Il Me Donne Rendez-vous – France
Corsican born Nathalie released the album Entre Rêve Et Réalités (Between Dreams And Realities) two years after she earned a solid 4th place for France with her up-tempo love song. Since then she appears to have been absent from the music scene and kept herself out of the spotlight.
3. Jan Johansen – Se På Mig – Sweden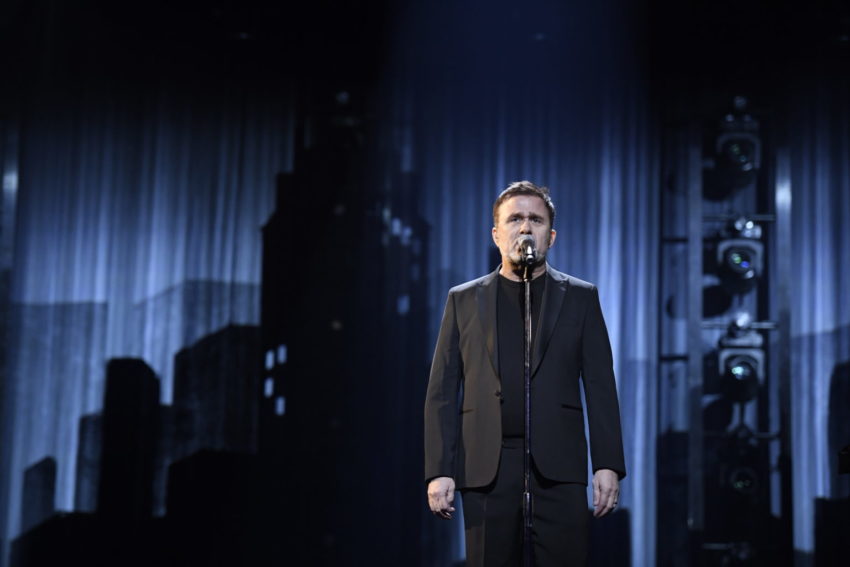 Third place entrant Jan Johansen has tried to represent his country for the 3 consecutive years following his time competing in Dublin. He had a break from the national selection Melodifestivalen for 17 years, but returned this year with his track Miraklernas tid which competed in the second heat. Unfortunately he finished in last place.
In 2013, Jan wrote a book entitled Med nya ögon (Through Different Eyes) which he co-authored with journalist Colette van Luik. The book is autobiographical and tells his life story from childhood to his breakthrough in 1995 including his personal life as a husband and father as well as some of the pitfalls of fame.
2. Anabel Conde – Vuelve Conmigo – Spain
Anabel quit singing for a while after the contest due to conflicts with her record label. Despite this, the town Fuengirola in Malaga named a square after her, Plaza Anabel Conde is lined with cafes and shops. During this hiatus from her career, Conde went to London where she studied music.
In 2005 Anabel returned to Eurovision again, but this time as a backing singer for the Andorran entrant Marian Van Der Wal. Conde has since made several attempts at returning to Eurovision as a solo artist taking part in the Spanish selection shows but ultimately losing out to other acts. She even made an attempt at representing Poland as a duo with her sister but this also failed to materialise.
Conde later joined the Alcatras Orchestra and has spent time working as a teacher. In 2011, she launched a crowd funding campaign with the help of 2005's Daniel Aragay to fund her album Toda una mujer.
1. Secret Garden – Nocturne – Norway
Norway's Secret Garden have enjoyed success since their time in the contest, mostly due to writing the song You Raise Me Up which was initially released in 2002 and was at first only a minor hit. It wasn't until the following year when the song was released by Josh Groban and later by Irish boyband Westlife that the song became a huge and famous hit, being performed by other 100 other artists.
In 2015 the duo released a book entitled: You Raise Me Up: The Story Of The Secret Garden. The book tells the story of their triumphs as well as their trials and tribulations during their career.
Separately, violist Fionnuala Sherry has recorded several Hollywood films scores with the Irish Film Orchestra, one of the most notable being Jim Carey's 'The Mask' which was released in 1994. In 2015, Fionnuala had an accident when she was out walking, tripped and broke both of her arms. Giving her line of work as a violinist this had the potential to abruptly end her career. She had three lots of operations and had to re-learn to play the violin, as the position of the breaks in her bones meant that she could no longer hold her violin in the same way. After 6 months of physiotherapy, she beat the odds and was able to return to the stage in time for the Secret Garden's 20 year anniversary concert.
Norweigan Rolf Løvland, the other half of Secret Garden wrote the music for Barbara Streisand's I've Dreamed of You which she sang at her wedding as a gift to her husband, and which also made it's way onto one of her albums. In 2018, a lawsuit was filed against Rolf for You Raise Me Up as he was accused of ripping off a song called Soknudur written by Icelandic singer-songwriter Johann Helgason which was released in 1977. However the judge leading the case concluded that the songs weren't that similar.
Secret Garden took part in the Eurovision Home Concerts series this summer where they performed an 'at home' version of Nocturne.
For those of you that played along..the real Paul Hardy from Love City Groove is number 3 🙂