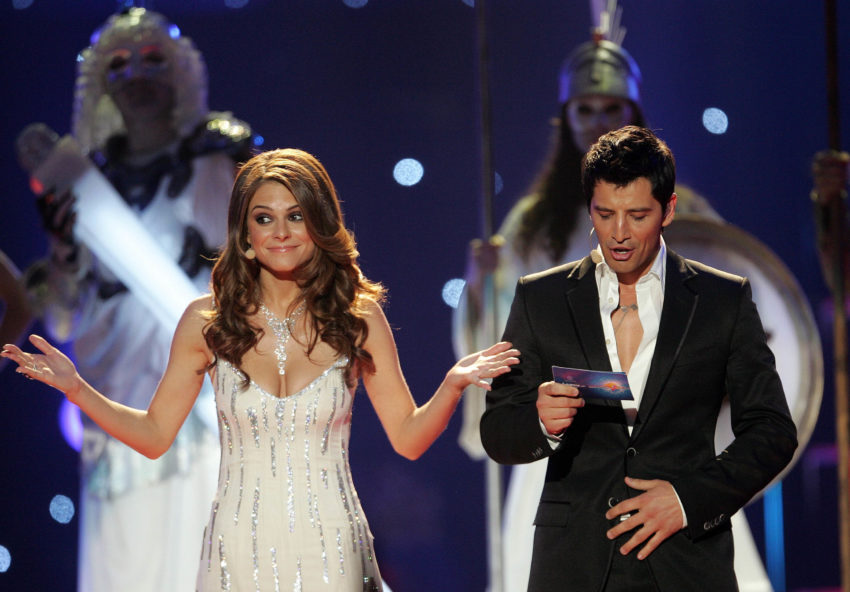 Co-host of the Eurovision Song Contest in 2006, Maria Menounos, has been diagnosed with brain tumor. She is currently recovering from a long operation, and as such won't return to her TV job for a while.
The famous tv presenter, 39 years old Maria Menounos told to Associated Press that she was diagnosed with a tumor the size of a golf ball in February, just six months after she revealed that her mother, Litsa, is battling stage 4 brain cancer.
I didn't cry. I actually laughed, It's so surreal and crazy and unbelievable that my mom has a brain tumor and now I have one too?

Maria Menounos
Menounos went through seven-hour surgery on the 8th of June, the day of her birthday, to remove the tumor, during which doctors confirmed their belief that the tumor was benign, which means that it is not among the dangerous ones. They managed to take out 99.9% of the noncancerous growth, and Menounos said there's a 6 to 7% chance the tumor comes back.
Now nearly a month after the operation, Menounos is leaving her job at E! News, after three years of anchoring the network's evening news show and appearing on red carpet specials in order to gather more strength after the long operation.
Maria Menounos have a big career in USA, and she was co-hosting the 2006 Eurovision Song Contest held in Athens. Maria has Greek origin as both of her parents are Greeks.
In the video below you can watch Maria Menounos in the opening of the semi-final of the Eurovision Song Contest in 2006, where she sings the 1997 UK entry Love Shine A Light, along with her co-host Sakis Rouvas (Greece 2004 and 2009):