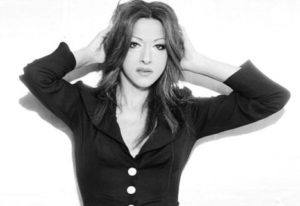 1998 was a taboo breaking year in the history of Eurovision. The Israeli transsexual artist Dana International won the contest in Birmingham with her song "Diva" after a close and nerve-racking voting sequence.

After a very close voting, where Malta and Israel both had 166 points before last country's votes were announced, and United Kingdom right behind with 157 points, Israel won, as F.Y.R.O. Macedonia awarded 8 points to Israel. Today Dana International can celebrate the 20th anniversary of her victory.
Leading up to the 1998 contest, many Orthodox Jews was unhappy about that the transsexual artist Dana International was going to represent Israel at Eurovision. In fact, the selection of Dana International caused so much controversy amongst conservative groups in Israel that on her arrival in Great Britain, police escorts and security were required continuously. When she won, it caused even more controversy back in Israel. Nevertheless, her song Diva is one of the most iconic winners of Eurovision.
Diva is an ode to the powerful women – Cleopatra as well as Victoria, the Roman goddess of victory, and Aphrodite, the Greek goddess of beauty.
In the moments after it was clear that Israel had won, Dana International caused a stir at the stage by arriving to the presentation of the winner's trophy very late after a long delay in changing into an extravagant costume designed by Jean-Paul Gaultier. It was a black dress adorned with bird feathers. The dress had original been intended to be worn during the performance of the song but was replaced by a sparkling silver dress. The decision to replace the dress was made because the bird feathers may cause to much controversy among the viewers. And in 1998 the winner was the for the first time in Eurovision history decided only by televote. Instead Dana International decided to use the dress with feathers as a winner dress.
It was the first time we saw a transsexual win the contest, and Dana International was therefore a lot more than just another Eurovision winner. Her victory changed Eurovision and since then, it has been an open fact that many Eurovision fans belong to the gay community. Following Dana International's victory, Eurovision came out of the closet, you may say.
9th May 1998 is therefore an important date in Eurovision history.