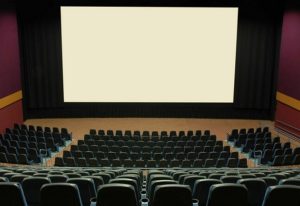 What would be the next best thing to watching the Eurovision Song Contest live in the venue? Watching it in the cinema? The people of France now have this opportunity for the first time. This is set to offer 'a brand new experience for viewers'.
The Eurovision Song Contest is no newcomer to the silver screen with many countries already having this in place. But for France, this year will be the first time. Eurovision.tv announced today that the Grand Final of the contest will be screened in various cinemas around France.
The event promises a party atmosphere. Eduardo Grassi, Head of Delegation for France said "The cinematic experience allows those who cannot travel to have a live experience only a few miles from home. People will be able to bring their flags, tweet their reviews of the songs and vote from the comfort of their cinema seat!".
The people of France have Amir to thank for this. Last year he came in 6th place with the song J'ai cherché. This was France's highest achieving entry since 2002. His final score of 257 points is the highest score in their history. Following his success on the Eurovision stage, Amir's album went double platinum.
Tickets can be booked through the CGR Cinema website.
France at the Eurovision Song Contest
France have won the Eurovision Song Contest a total of 5 times since their debut in 1956. They became part of 'The Big 4' in 1999 which later became 'The Big 5' when Italy joined 2011. Their last win was in 1977 when Marie Miryium represented the country with her song L'oiseau et L'Enfant.
France have only earned a top 10 score once since 2009 when Amir performed in Stockholm last year with this song J'ai cherché. You can see Amir's performance at the Grand Final below.