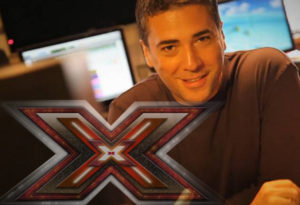 Željko Joksimović who is a jury member at The X Factor Adria and who was also the composer of the Montenegrin entry this year, Adio, sang his newest song Ranjena Zver (The Wounded Beast) live at the super final of X Factor Adria. The song showcased Željko's characteristic musical style and introduced the artist's album to his audience.
On Monday, the super final of the ex-Yugoslavian version of The X Factor, X Factor Adria, took place in Beogradska Arena in Belgrade. During the interval act, the most famous singer ever of Serbia and also a jury member Željko Joksimović sang his song, called Ranjena Zver, live. In his native language, the title of the song means 'the wounded beast'.
Earlier in the day, he shared an announcement about the super final of X Factor Adria and his new single:
The final of X Factor will begin soon. I will present my new song Ranjena Zver which announces my new album to you. I believe that you will like it and I am keen to hear your impressions.
The song has got a colourful and catchy melody. Musically, Željko Joksimović is well known for his colourful taste by his fans. This is evident in a variety of song styles, such as folk, ballad, rock etc that he composes and this latest song reflects this.
Željko Joksimović represented Serbia & Montenegro for the first time in 2004 in Istanbul with Lane Moje (My Dear) and came 2nd. In 2006, he composed the Bosnian & Herzegovinan entry Lejla which was sung by Hari Mata Hari in Athens and ranked 3rd in the grand final. In 2008, he hosted the Eurovision Song Contest in Belgrade. Also that year, he composed the Serbian entry Oro by Jelena Tomasević which came 7th. In 2012, he tried his chance again in Baku by representing Serbia with Nije Ljubav Stvar (Love Is Not A Thing) and he came 3rd. In 2015, he composed the Montenegrin entry Adio by Knez, which came 13th in the grand final.