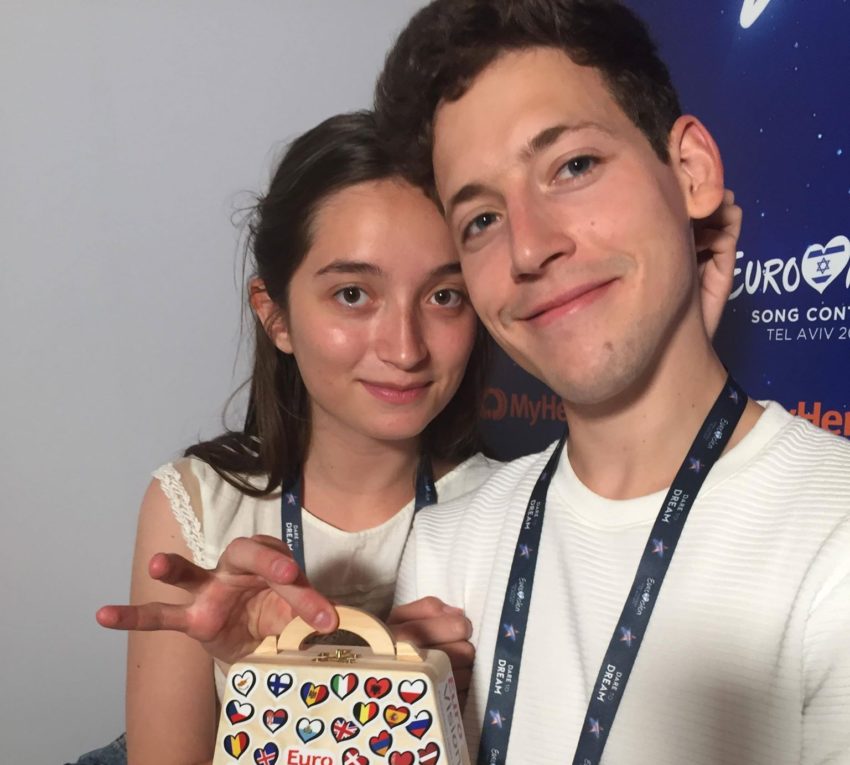 Zala Kralj & Gašper Šantl stay true to the sound we remember from their Eurovision performance just a few weeks ago. "Come To Me" should please the many fans the young duo got before, during and after representing Slovenia in Tel Aviv.
With the song Sebi, Zala Kralj & Gašper Šantl qualified for the final where they earned a 15th place. Their Eurovision result consisted of 59 points from televoting and 46 from the juries so not a big difference in their case. In the final, they didn't manage to score any of the famous 12 points, but they did get the second highest score, 10 points, from televoting in Croatia and Serbia, and from the juries in Poland and Czech Republic.
The young Slovenian duo has now released new music. Come To Me was released today, and it should appeal to their many fans as it keeps the relaxed sound and the fragile voice from Zala, we also heard on their Eurovision entry.
In the video below, take a listen to Come To Me. There is yet no actual video for the song, only a still photo of the duo. You can also listen to the song on one of the many streaming services where it is available.
Meet Zala and Gašper
If you want to get to know Zala and Gašper a bit more, we do recommend that you check out our video from Tel Aviv where we met the duo. We challenged them to a game of Complete The Sentence where they got one card specifically for them and otherwise drew random cards with an incomplete sentence they were to finish.
This game gave the duo the change to show a different side of themselves – and you, the chance to get to know them a bit better. The lovely couple talks about getting up early, going to the supermarket, their pets, the sea – and which legacy they hope to achieve.