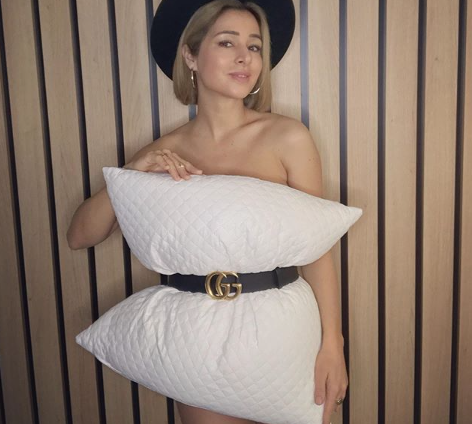 Like the rest of us, the Eurovision stars of Ukraine are in quarantine and are looking for ways to pass the time. While most participants have opted to stream live quarantine concerts, others have looked to show their creativity in other ways. We look at how some of the Eurovision stars from Ukraine have fared in the newly trending Pillow Dress Challenge.
The Pillow Dress Challenge is a new hashtag trending on instagram. The challenge is to make a dress out of one of your bedroom pillows fixed to you by nothing but a belt however some have been opting to make a dress out of their duvets instead. The Challenge has been moving it's way across the globe, but it is the Ukrainians that seemed to enjoy this challenge the most with many singers, sports personalities and TV presenters taking part.
Zlata Ognevich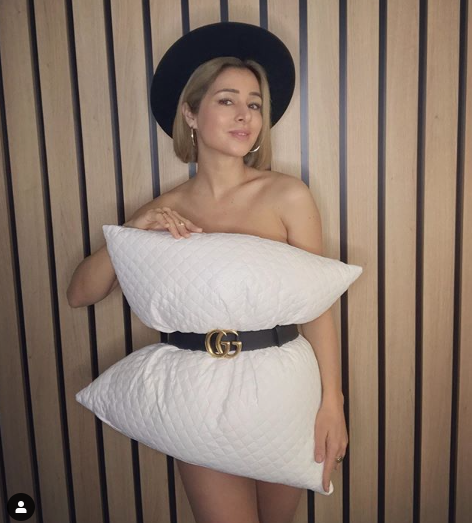 2013 contestant Zlata Ognevich was the first of the Eurovision starts to take on the challenge. Zlata finished the Eurovison Song Contest in 2nd place with her song Gravity. She has continued to have a fairly successful singing career in her home country. Zlata also tried her hand at presenting when she co-hosted the junior Eurovision Song Contest that same year.
Melovin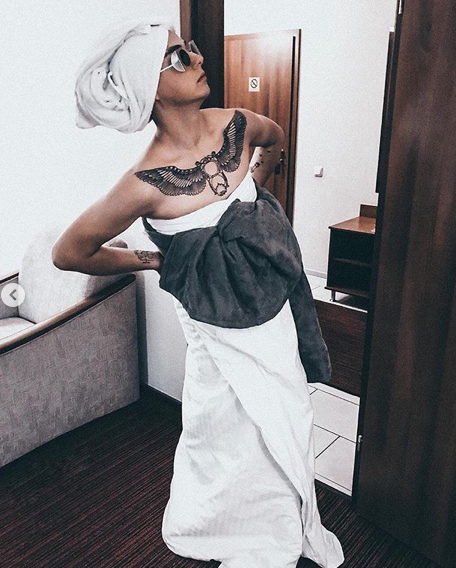 Melovin represented Ukraine in 2018 in Lisbon, Portugal. His song Under The Ladder came in 7th place during the televote, but received a harsh mark from the jury who placed him last. This caused Melovin to finish in 17th place overall. He is known to be a lover of fashion opted to use his duvet in the challenge with the caption "Cut the crap, it's high-fashion babe"
Vova Ostapchuk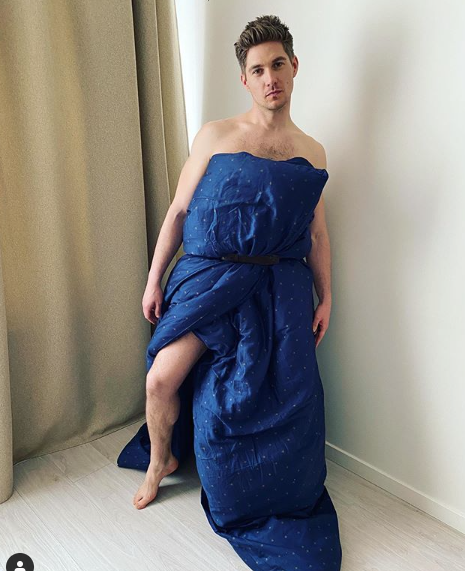 Up next is Vova Ostapchuk. Vova was not a participant of Eurovision but a member of the 2017 presenting trio when the contest was held in Kyiv. Day-to-day Ostapchuk is a television presenter and a radio host as well as a voice actor. Like Melovin, Vova also took on the challenge by using his duvet cover.
Since he presented the show Vova has become a father for the second time and also particpated in Ukraine's Dancing With The Stars.
Jenia Galich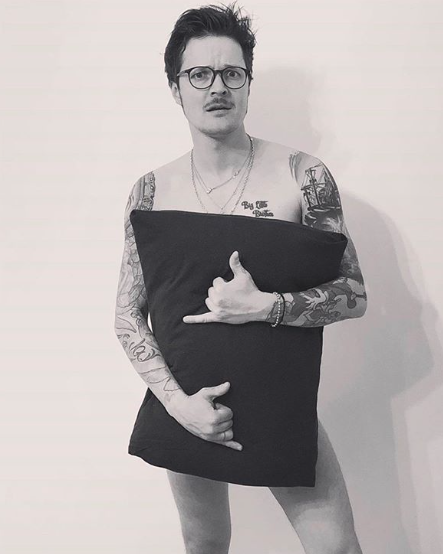 O.Torvald frontman Jenia Galich was the bravest of the men who took part in the challenge as he opted, like Zlata, to use just a pillow to cover his modesty. Rock band O.Torvald represented Ukraine on home turf following Jamala's win the year before.
Their entry Time finished in last place giving Ukraine their worst result to date. After a series of disappointing results from men representing Ukraine it led us to think whether only women could be successful for Ukraine at Eurovision.
Who wore it better? Time to cast your votes.