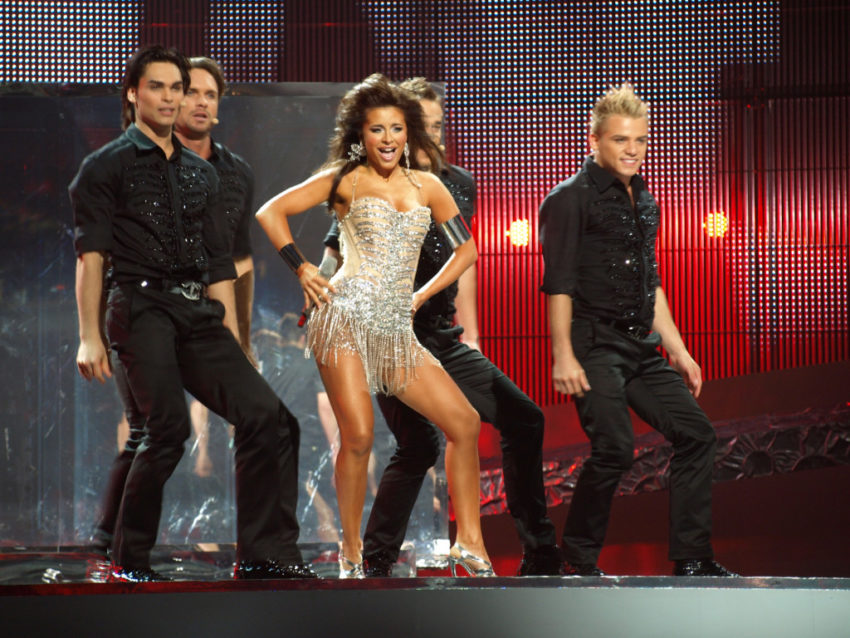 Slavic women have a certain charm, at least when it comes to women representing Ukraine in Eurovision. It seems the country only do well when they are represented by a woman, so after two years of disappointing results from men, should Ukraine select another woman to bring them Eurovision success?
Making their debut in 2003, Ukraine has one of the best result records at the Eurovision Song Contest. They have achieved two victories and have been in top 10 a total of 9 times. 8 out of these 9 times Ukraine were represented by women – with the only time a man scoring Ukraine a top 10 place was when he performed as a woman! In fact, Ukraine's bottom 3 results were all done by men.
Ukraine first won the contest a year after it's debut when Ruslana brought her Wild Dances to the Eurovision stage in Istanbul. Europe were enthralled by Ruslana, her energetic routine and leather costumes inspired by ethnic hutsul dress. It took just 12 years for Ukraine to win again with Jamala's controversial song 1944 pipping Russia's Sergei Lazarev and Australia's Dami Im to the top spot. In between these wins Ukraine have finished in 2nd place with Ani Lorak and Verka Serduchka, 3rd place with Zlata Ognevich and several other top 10 places thanks to Alyosha, Tina Karol, Mika Newton and Mariya Yaremchuk.
Ukraine have had a difficult time at the contest the past two years. In 2017 when Kyiv hosted the contest following Jamala's win the previous year, the eastern European country was represented by all male rock group O.Torvald whose song Time earned just 36 points in the grand final. This placed them at 24th out of 26th, Ukraine's worst result to date. This year Melovin, despite faring well with the public televote, came in last position with the juries. This caused his position on the leader board to slide down to 17th place in the final. The third worst result in their history at the contest.
So what can Ukraine do to turn this around? Will Ukraine send a woman to Eurovision next year to bring success back to the nation? Only time will tell. In the video you, you can take a look at Melovin's Under The Ladder – this time in a performance from this year's Eurovision Song Contest: