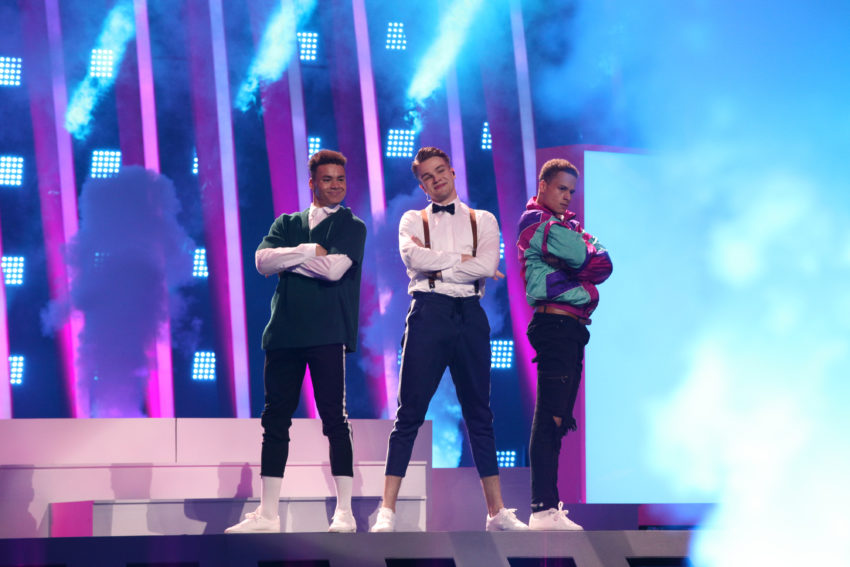 The number of participants have been raised from six to eight for the Czech online national final ESCZ 2019. Let's take a look at who are the lucky eight in the running to represent the country in Tel Aviv.
During September and October, Czech Television called for submissions. Then in December, they revealed that the second edition of the online national final ESCZ 2019 will have eight finalists. Last year, we saw six songs fighting for the ticket to Lisbon. Before Christmas, Czech delegation revealed the first teaser of the finalists. There you could see the finalists' hands holding a piece of paper. Not too much to be honest. The second set of photos was released on Christmas Eve, as a special Xmas gift to the fans. In this second teaser, there were eight black-and-white eyes. Some may guess who are the finalists according to the teasers, but Czech television did not confirm any of the rumours. Until now.
Today, at a press conference held in Prague, we saw the eight finalists (as previously announced 4 female singers, 3 male singers, and 1 group). Also, the voting via the official Eurovision Song Contest app has started. In the app, there are the eight official videos (as well as on YouTube) and everybody can vote. Czech votes count as 50 % of the overall result. Foreign votes then count as one of the international jury members. The other members of the international jury are  previous Eurovision representatives. The voting will close later in January and the results will be revealed at the end of the month.
List of Czech finalists
Live recordings of the songs will be available after the 18th of January.
While waiting to find out who will represent the country this year, it's worth taking another look at Mikolas Josef, who represented the Czech Republic last May in Lisbon. He managed to qualify for the final and reached a 6th place overall. That is Czech Republic's best result so far. In the video below, enjoy a performance from Amsterdam at the Eurovision In Concert: