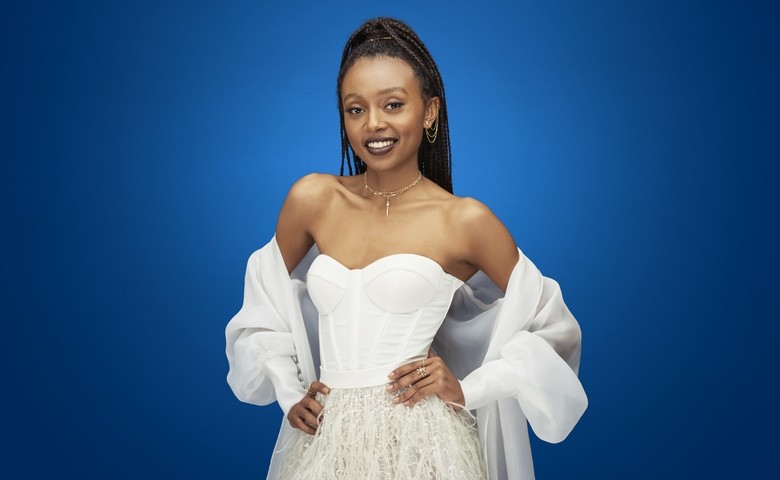 Israel's national broadcaster, KAN, revealed today the three songs that will compete to represent the country in Rotterdam this May. Eden Alene will sing one of the following songs: 'La La Love', 'Set Me Free' and 'Ue La La', but which one should it be?
Last september, the broadcaster launched a call for songs to be submitted for the Israeli national final to. More than 200 entries were submitted. Eden Alene, who won the ticket for Rotterdam last year had been given another chance to represent her country, after 2020 Eurovision was cancelled due to COVID-19 pandemic.
In the beginning of December 2020, KAN selected 9 songs to go through to the next stage of selection. The songs were available for online listening on the broadcaster's official website where the public was able to vote for their favorite songs.
Today, the broadcaster revealed the three songs that made it to the final. These are:
Two of the songs were chosen by the public vote, while the third song was selected by KAN's internal comitee. KAN has not revealed which songs made it through which route.
Vote for your favourite in HaShir HaBa L'Eurovizion 2021
What happens next is, that the public once again will be able to vote for their favorite song on KAN's website from January 19th to January 24th. The winner of the public vote will be Israels's entry in Rotterdam. The winning song will be revealed on the 25th of January 2021 in a special tv-show.
Which song is your favorite? You can cast your vote in our own poll below:
Israel in the Eurovision Song Contest
Israel made it's debut in the contest back in 1973 when Ilanit finished 4th with the song Ey Sham. Their first victory came in 1978 with Izar Cohen and the Alphabeta, who sang A-Ba-Ni-Bi. Israel won also the following year – this time with the song Hallelujah performed by Gali Atari and Milk & Honey.
Their third victory came in 1998 in Birginham, when Dana International won with Diva. 20 years later, Israel could taste victory again. In 2018 in Lisbon, Netta won the contest with the song Toy.
In the embedded video below, you can watch Eden Alene's winning performance from the last year: