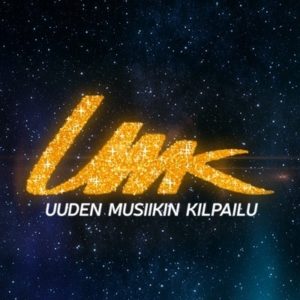 The 2017 national season really kicked off the other when the Finnish broadcaster released the 10 songs for their Uuden Musiikin Kilpailu. One of these will in January be selected for the Eurovision Song Contest. Let's take a closer look at the 10 contestants hoping to win the golden ticket to Kyiv.
The 10 acts selected by broadcaster YLE have been through a rigorous selection process, and the top 10 acts competing for the right to represent Finland in Kyiv are:
Alva- Arrows
Alva describes herself as 'hugely happy and energetic' which is in contrast to the soft pop sound of Arrows. Alva has said that she has wanted to be involved in UMK for a long time as she follows the competition every year. She states that The Sound Of Silence performed by Dami Im in 2016 is one of her favourite songs and she is also a massive fan of Loreen's Eurohoria because it brought something different to the competition.
Arrows is a nice pop song, not quite a ballad as her favourites, but easy to listen to.
Günther & DJ Sanz- Love yourself
Günther has teamed up with DJ Sanz in the hope to not only win UMK but to 'win Eurovision for Finland'. He has tried to win a place in the Eurovision Song Contest before. In 2006 he collaborated with the sunshine girls and entered the Melodifestivalen with Like Fire Tonight. They came in 6th position in the semi final round and therefore did not qualify for the final.
In typical Günther style Love yourself is an up-tempo dance track with naughty lyrics. Could this be a little too risqué for Eurovision?
CLUB LA PERSÉ –My Little World
CLUB LA PERSÉ is an eccentric and colourful band from Helsinki. They describe their entry as a 'tribute to all of the eccentrics'.
My little world is an electro pop song. It is not a favourite so far amongst listeners, but what do you think?
Anni Saikku – Reach Out For The Sun
Anni Saikku is no stranger in Finland, she entered the Finnish version of The voice in 2014 and had all 4 judges turning their chairs for her in the blind audition. However, she was eliminated in the first quarter final.
Anni has said that Reach Out For The Sun is about 'chasing dreams and leaving your troubles behind'. It is a soft pop song with inspirational lyrics. It starts off as a ballad and picks up a bit of tempo in the bridge and then drops down again in the chorus. The song has been receiving mixed reviews from fans, some love it while some have said the chorus needs more power.
Emma – Circle of Light
Circle of light has become an early favourite to represent Finland next year. The song starts out slow and builds up pace in the bridge. The song has some ethnic Finnish beats which makes it unique. Emma describes her music as acoustic with earthy sounds.
Norma John – Blackbird
This is another one of the early UMK favourites. Norma John is a duo featuring Finnish singers Leena and Lasse. They aim to use the national selection to showcase their new talent and new music, with the aim of representing Finland on the international stage.
The song has a very strong emotional sound to it, with very strong vocals. Very slow tempo all the way throughout the song, but that helps to make the emotion stronger.
My First Band – Paradise
My first band are fairly well-known on the Finnish music scene but now they feel that the time is right to enter UMK. The band consists of Antti (Vocals), Mikko (Guitar), Juho (Bass), Heikki Kytölä (drums) and Heikki Puhakainen (Keyboards).
This is a boy band sound as well as a modern pop sounding song. This song is surprisingly like many current boy band songs. It is very up tempo and has a dance beat to it which makes it catchy from the start. Similarly to the Günther & DJ Sanz entry, the song does contain some innuendos in the lyrics that listeners may find inappropriate for Eurovision.
Lauri Yrjölä – Easy Life
Lauri has always been a huge Eurovision Song Contest fan. One of his favourite songs because of the country feel is Calm After The Storm by The Common Linnets. He also immediately remembers the 2006 Finnish Eurovision winners, Lordi.
This song is very striking as it is sung is Finnish which helps to show the beauty of the language. It starts with a guitar, then the beats come in, then the song becomes an up tempo one. Lauri is aiming high, to show the international world the beauty of the language of Finland.
Zühlke – Perfect Villain
Zühlke is a 25-year-old Finnish singer from a multi national family. She wants to sing for Finland at Eurovision not only for the experience, but also to develop her cultural understanding.
The sound of the song is very unique. Zühlke has excellent vocals, which will go far in a competition like this. The beats at the beginning draw you in straight away. It has a mix of beats, so it is not a ballad but not a strong pop song either. In any case, this song should do well in UMK.
Knucklebone Oscar and The Shangri-la Rubies – Caveman
Caveman is a kitschy novelty rock song, it certainly stands out from the other 9 acts in the competition though it is not expected to win. They class themselves as a Burlesque Show duo and have toured around the world, even as far away as Las Vegas. The song repeats the lyrics 'Do the caveman' which could indicate that there might be a dance routine to come with this song.
Those are the 10 acts fighting to represent Finland at the Eurovision Song Contest 2017. Who would you like to see  make it through to the contest in Kyiv, Ukraine in May?