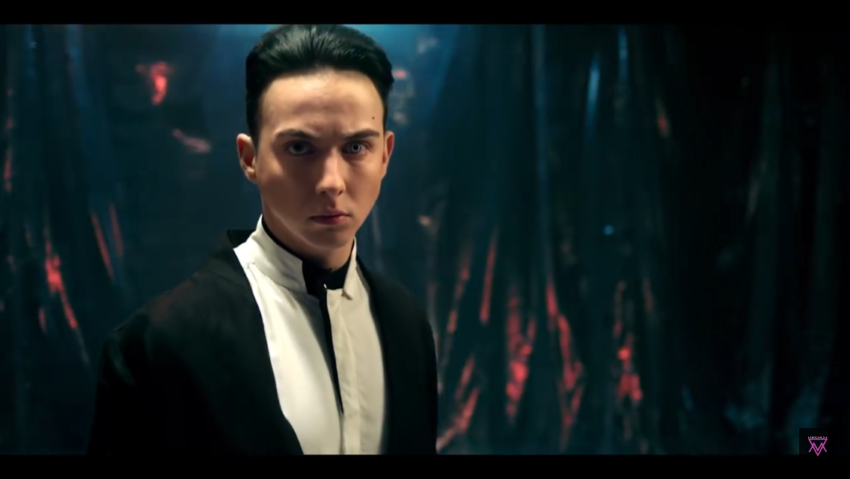 Temptations and reviving from the ashes were the thoughts behind the new video for Melovin's Under The Ladder. The arty video sees Melovin burn in the fire, to be revived as a new person. Does the new video give us a glimpse into what Melovin's performance might look like in the semi final?
Melovin has released the new video for Under The Ladder, the song which he hopes, will bring victory once again to Ukraine. Fire is the re-occurring theme with this track. Melovin used fire in his national final performance and it has been used again with this video, keeping inline with his lyrics "Fire lasts forever".  This video replaces the live performance at vidbir as the official video.
The new video took 20 hours to shoot and intense for the entire crew. The fire used in the video was stronger than anticipated and there was a lot of dust which made recording it difficult. The video shows Melovin battling with the elements, trying to survive. He is being lured by the temptress who is played by Julia Gershun (Top Model 2017 winner). The video ends with Melovin playing at a burning piano, Melovin himself catches fire and is eventually reborn.
The director Taras Holubkov is a well known director in his native Ukraine. He has worked with the likes of MONTIAK, Skryabin and Artem Pivovarov as well as producing TV commercials for large companies such as MasterCard.