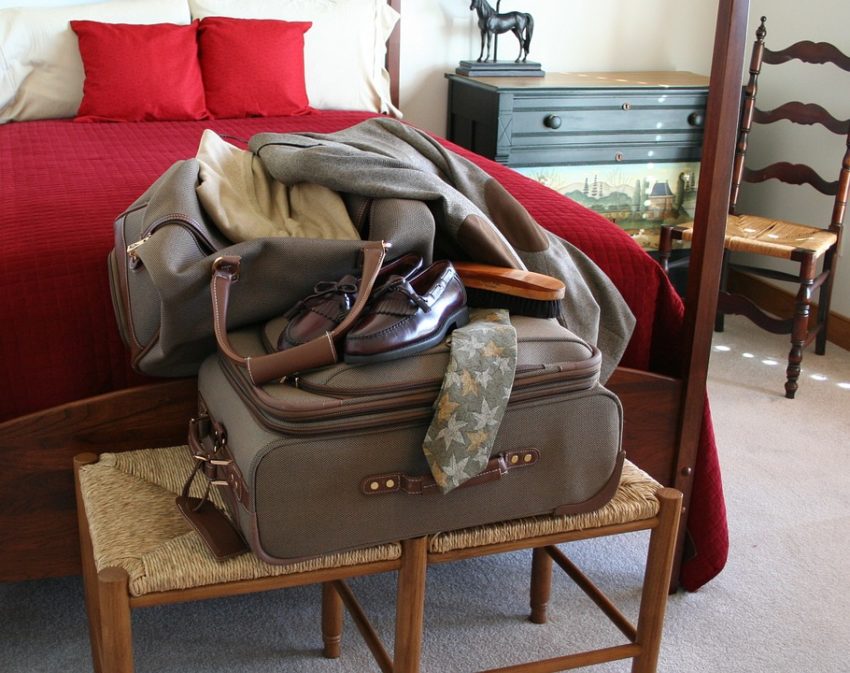 If your bag for Lisbon is filled with only t-shirts and soft clothing, you may want to add a few warmer pieces as the weather won't be as sunny as you might expect for the Eurovision host city. Here are a few advice of what you can expect from Lisbon during the highly anticipated Eurovision weeks.
The rehearsals are about to start which means many Eurovision fans and press are about to arrive to Lisbon. To give you some peace of mind and assure you're making the right choices on what to take with you, here's what to expect from the Eurovision host city in the following two weeks.
Eurovision to welcome lower temperatures
According to IPMA – Instituto Português do Mar e da Atmosfera – Lisbon is not welcoming its visitors in its usual shiny way. Instead, a significant drop in the temperature is set to happen next Saturday (28th of April) along with a 100% prediction of raining. The temperature trend is expected to continue until the Eurovision's Grand Final with slight improvements. While it will most likely rain until the 2nd of May, from that day on the temperatures will rise once more. On the 5th, an average of 20º degrees is expected in the capital.
With no concrete data yet, IPMA is expecting the main Eurovision week to deliver better results. While it can still rain, the chances are 20% lower.
Payment methods: cash or card?
Should you bring cash with you or can one of your plastic cards do? In most occasions, it's completely up to you what payment method to use as most international cards are accepted in Lisbon, just don't forget to check with your bank applicable charges of international usage. Other than that, there's only a few exceptions when using your debit or credit card.
Keep in mind that not all places accept card payment, and some who do accept it won't take it if the final bill doesn't amount more than a certain value. If that happens, you shouldn't have to worry much as it isn't hard to find an ATM to withdraw money from in center Lisbon.
As for transportation, it's important to highlight what means of payments you can use when asking, for example, for a taxi. Know that some do accept card payment, but not all. Our best recommendation is to ask, before getting into the car, if the driver holds that possibility. If not, you can use other alternatives (Uber, for example) or simply call the taxi service and ask for a specific one.
The Eurovision Song Contest is right around the corner. Read our advices, make your final decisions and enjoy your trip!
Welcome to Lisbon
We have covered various issues in order to help you prepare for your time in Lisbon. Do check out our other articles listed below: