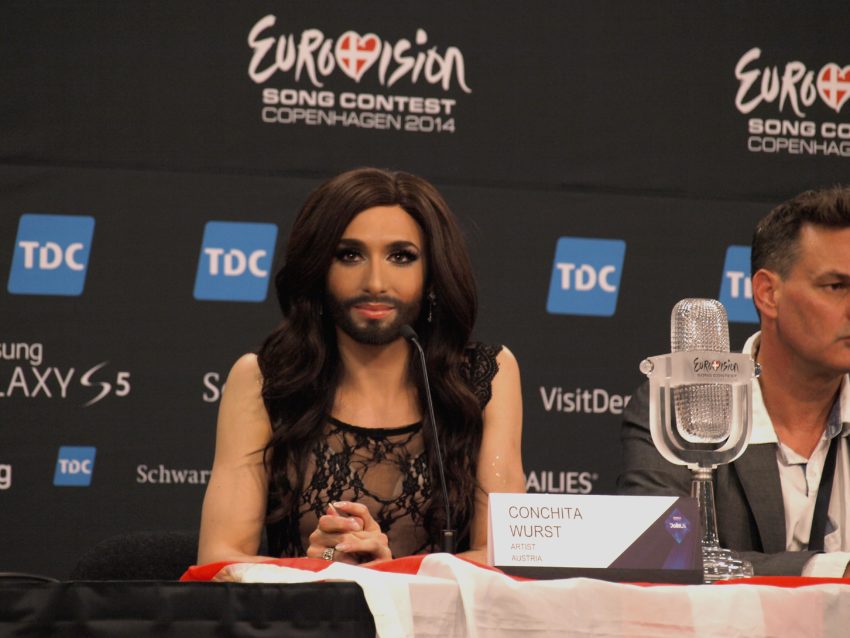 Tom Neuwirth has taken Conchita Wurst's official Instagram account to announce he is HIV positive. One of Tom's ex-boyfriends threatened to leak the information so the Austrian singer decided to step up and announce it himself in order to spread bravery.
Thomas Neuwirth is a 29 years old Austrian singer who isn't really known around the world. Instead, his persona – Conchita Wurst – is one of the most famous drag queens of all time having won the Eurovision Song Contest in 2014. Conchita always had a goal of spreading love, acceptance and bravery: "We are unity and we are unstoppable", she said during her winning speech at the contest.
With this being said, Tom would never allow anyone to speak on his behalf or to be threatened which happened a few days ago when one of his ex-boyfriends threatened to go public with his HIV status: "I have been HIV positive for many years", he wrote in Conchita's Instagram account. "This is actually irrelevant to the public, but an ex-boyfriend of mine threatened me to go public with this information, and I will not give anyone the right to frighten me and influence my life in the future."
Tom's decision of coming out has been backed up by Conchita Wurst's followers who have been nothing but supportive: "You are so right! Your health is your privacy. Unfortunately, there are enough wicked and stupid people to not respect that. You are the same – but even more courageous and lovable", one of her followers wrote.
Who has also been supportive of Tom's status were his family and friends. They were also the reason why Tom wanted to stay private about this topic: "I would have gladly spared you the attention of the HIV status of your son, grandson and brother", he wrote.
With this post, Tom hopes to build courage and "take another step against the stigmatization of people who have become infected by HIV". In the statement, the Austrian singer made sure to also confirm that since the diagnosis, he is under medical treatment and, therefore, the virus is under control: "I'm fine, I'm stronger and more motivated than ever", he concluded.