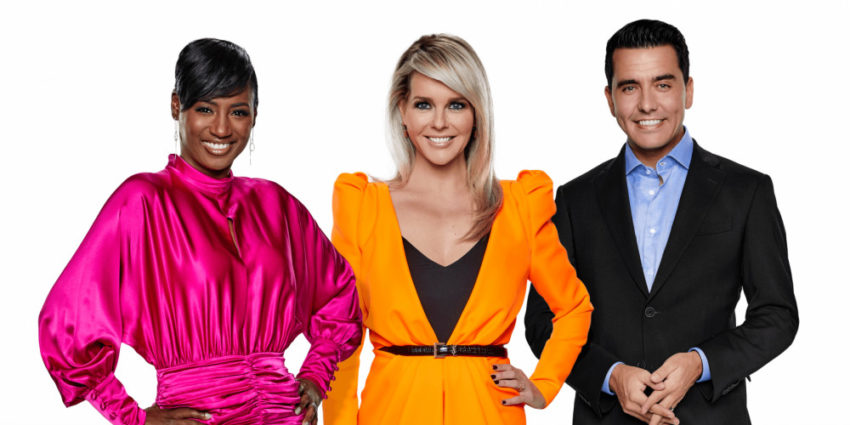 This morning the news that every Eurovision fan has been waiting for arrived with the announcement of the date that the Eurovision Song Contest 2020 tickets will go on sale.
On December 12 the first batch of tickets will go on sale. This will be the first of three waves of tickets sales. Tickets will go on sale through the official Eurovision site Eurovision.tv.
Tickets will be on sale for all nine shows including the jury, family and televised finals. The prices for the final tickets range from 88.50 euros which are described as limited view seats. The top tier price is 248.50 euros.
The ticket announcement follows only a day after the hosts for the contest were revealed. This year there will be three hosts including a former Eurovision contestant – Edsilia Rombley who has represented the Netherlands twice in the past.
Edsilia placed 4th in 1998 with the song Hemel En Aarde. A second appearance in 2007 was less successful when On Top Of The World failed to reach the final.
Edsilia will be joined by Chantal Janzen. Chantal, as well as being a TV presenter, is also a successful singer and actress. She is well known for playing Belle in the Dutch version of Beauty And The Beast.
Completing the trio will be Jan Smit. Jan has been a very popular star in The Netherlands for nearly a quarter of a century. He has been a successful singer, actor, TV host and football director.
As they say all good things come in threes, and with the tickets and hosts, the stage design was also shown for the first time. Below is an early photo of what you can expect to see in Rotterdam.
The stage has been designed by Florian Wieder and  was inspired by the canals and bridges of The Netherlands.