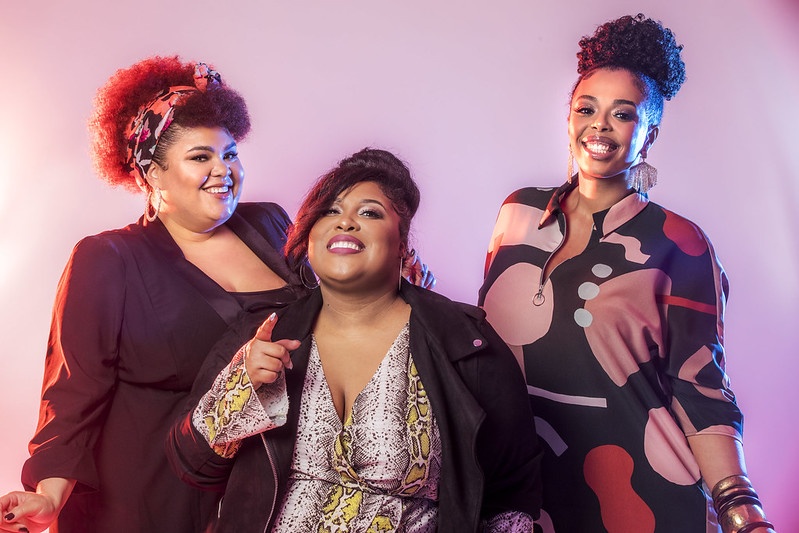 Tonight saw the final of the marathon Eurovision nation final for Sweden, Melodifestivalen. In what is now the annual final at the Friends Arena in Stockholm, 12 Acts competed for the chance to represent the Scandinavian country at the 2020 Eurovision Song Contest in Rotterdam.  The Mamas won the right to sing at the contest in May.
Song, dance and laughter were the order of the day in Sweden, as Melodifestivalen came to a spectacular end tonight.  Great performances and tense voting saw The Mamas win this years tough competition with their song Move.
It was a close year with a few clear favourites, but never a clear winner and tonight it was a great ending to the long National Final.  All but one of the acts were returning artists, and no less than three returning Melodifestivalen winners.
David, Lina and Linnea have been great hosts this year and finished it in style with some interval acts while waiting for the entries and the voting results.
Performances
Victor Crone – Troubled Waters
Estonia 2019… do I need to say anymore?  Victor is back with a song that is easily been Storm 2.0.  This takes nothing away from him as a performer (although the vocals are strained at times), if he didn't crack the contest last year with a similar song, then why should this entry be different.  Good effort but not a winner.
Paul Rey – Talking in My Sleep
The only new name to make the final this year, Paul brings us a contemporary mid-tempo ballad that is made ever more interesting with his raspy vocals.  The staging is dark and he is moody as he walks and jumps around the stage as an underlying beat kicks in.  It is a good performance and the three minutes fly by, yet with so many heavyweights tonight I can't see this pull through to win the ticket to Eurovision.
The Mamas – Move
Enthusiasm, Enthusiasm, Enthusiasm, these women are infectious and the song is such a feel good romp.  It would be amazing to see them back on the Eurovision stage, yet in this field with some big heavyweights I don't know if they have the local support needed.  They should be so proud of this though.
Mohombi – Winners
Back after his successful solo debut last year, Mohombi brings a radio friendly lazy pop song that builds quite well, and Mohombi is a confident performer.  The staging has been stolen from Sevak and Armenia 2018 but with just more LEDs, its a good performance, but I feel there is something lacking to take it all the way.
Hanna Ferm – Brave
One of last years favourites is back in the final.  Hanna has gone solo this year with her modern, uplifting and empowering ballad.  She has a lot of sass, and she struts around the stage as she belts out the song, she seems a little juvenile in her performance though.  At the age of 19, I think we will definitely see her on the Eurovision stage, I just don't feel it will be in 2020.
Mendez feat. Alvaro Estrella – Vamos Amigos
And then we have this year's Despacito, She Got Me type of latin-pop song.  Mendez and Alvaro are a great pair to perform together and they create such a fun atmosphere on stage, it is always great to see Mendez at the Final, yet I don't feel he will get the same result as his debut Melodifestivalen performance back in 2002.
Dotter – Bulletproof
Coming into the final, this was the slight favourite over Anna.  This is such a contemporary mid-tempo ballad and Dotter pulls it off effortlessly.  It is one of three entries tonight that staging is perfect for the song and Eurovision ready.  Personally it isn't my favourite, but its quality is undeniable, and its chances are very high.
Robin Bengtsson – Take a Chance
The first Melodifestivalen returning winner (if we exclude The Mamas backing performance last year), Robin gives us a different sound and it is an interestingly structured song.  The staging leaves me feeling slightly cold and makes it more difficult for me to relate to the song. Still with national support and familiarity I wont be surprised if he places high.
Mariette – Shout It Out
Eternal fan favourite Mariette is back for her fourth appearance at the contest, and with what I would suggest is probably her weakest entry into the contest.  She has a great stage presence and can sell a song, yet I just don't feel there is enough here to make it a winner.  It'll be interesting to see where she places at the end of the night in her three previous attempts she has decreased in her final placing from 3rd in 2015, 4th in 2017 and 5th in 2018, does this mean she will finish 6th by the end of the night, lets see.
Felix Sandman – Boys with Emotions
The male, Swedish version of Billie Eilish qualified from Second Chance last week with this funky piece of pop music which I feel is being ever so slightly underrated.  I feel like this could do well by the end of the night, while I feel it is finally the year of a female to represent Sweden, this should really be one of the best performing males of the night.
Anna Bergendahl – Kingdom Come
The second Melodifestivalen winner and this is Eurovision ready, the flashing lights at the start remind me of Euphoria, the staging is impeccable and the choreography makes this country pop banger come alive.  I understand that people compare this to Anna's song last year.  Ashes to Ashes is definitely in the same genre, yet this is more of a grandiose performance and Anna really demands the stage this year.  It would be great to see her come back and have a turn around of fate after crashing out of the Eurovision final in 2010, and remaining the only Swedish act to not qualify to the Grand final.
Anis Don Demina – Vem e som oss
It must be the last song, because we always finish with a party right?  Anis is back as a solo artist this year and brings with him a shout piece of rap/pop that always goes down well with the crowd.  This song is doing well in the domestic charts which should provide him with a decent tele-vote, yet I can not see the international jury seeing enough merit in this to sed it to the main contest.
Results
This year, the results where very much the same as in recent years.  An international jury gave their votes before the Swedish tele-vote was added to achieve the overall outcome.  One change this year was the way the votes were presented.  Previously it was always presented from the performance that received the least votes to the song that received the most regardless of their jury ranking, this year Melodifestivalen adopted the Eurovision approach of awarding points in the order of the jury ranking.
The International Jury consisted of the following countries:
Australia, Austria, Armenia, France, Iceland, Israel, Malta and the Eurovision host country The Netherlands.
| | | | | |
| --- | --- | --- | --- | --- |
| Artist | Jury | Public Vote | Total | Place |
| Victor Crone | 19 | 38 | 57 | 9 |
| Paul Rey | 35 | 33 | 68 | 6 |
| The Mamas | 65 | 72 | 137 | 1 |
| Mohombi | 20 | 6 | 26 | 12 |
| Hanna Ferm | 25 | 69 | 94 | 4 |
| Mendez feat. Alvaro Estrella | 19 | 21 | 40 | 11 |
| Dotter | 65 | 71 | 136 | 2 |
| Robin Bengtsson | 35 | 28 | 63 | 8 |
| Mariette | 42 | 9 | 51 | 10 |
| Felix Sandman | 53 | 14 | 67 | 7 |
| Anna Bergendahl | 46 | 61 | 107 | 3 |
| Anis Don Demina | 40 | 42 | 82 | 5 |
After this exciting voting sequence The Mamas won the 60th edition of Melodifestivalen with their song Move and will now travel to Rotterdam for the 65th Eurovision Song Contest.