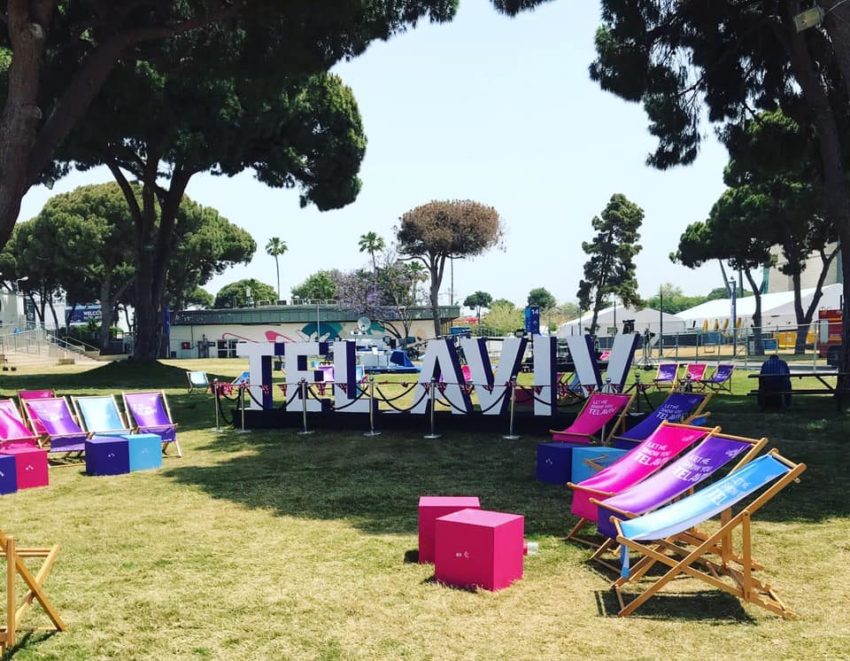 Ahead of tonight's Eurovision Grand Final, we at EuroVisionary look back at this years contest and howTel Aviv has opened its doors to fans and press for the world's largest song contest.

This year Eurovision came to the coastal city of Tel Aviv, Israel's second largest city after Jerusalem. Tel Aviv is commonly known as being the gay capital of the middle east and many thousands of men and women flock to the beach resort every June for the annual Gay Pride event, which takes place at one of the cities largest outdoor area's Charles Clore Park. A venue which also plays a large part in the 2019 Eurovision Song Contest as it is the scene for the Euro Village.
Israel has always been one of the most prominent fan clubs when it comes to the Contest, and this has been seen during pre-party season when they host Israel Calling, here in the heart of Tel Aviv. Many fans and press people, I have talked to have been impressed with the organisation of events and the feel in the city itself.
The first aspect of Eurovision 2019 in Tel Aviv that we need to mention is the incredible Eurovision Village. The Eurovision Village has become a staple of the contest since 2010 in Oslo and each year it has grown and grown. This year it has grown exponentially, situated in Charles Clore Park on the Mediterranean coast it boast eateries, stages for performances as well as lush green areas to relax and official merchandising to pick up a wristband or a program.  Everything and everyone has been catered for at the village and it has been a big hit with everyone. Thousands have flocked to it everyday and it is sure to be the scene of a massive party later tonight to welcome a new winner to the Eurovision fold.
There are different adverts around the city showing in bus stops and on advertisement boards promoting a vintage t-shirt Collection with some of Israel's most prolific Eurovision entrants from Ilanit to Yardena Arazi. There are also share taxis travelling throughout the city day and night with the logo "Yummyvision" which is an obvious nod to the contest.
In shop windows there are special promotions going on and people are intrigued to see what each of the shops have to offer. On the bus to the arena on Thursday, I passed an international Pizza chain and burger chain, the two fast food giants have got on board with Eurovision week offering up Euro Pizzas and Mega Europe burgers with the Madrid and Amsterdam burgers among the best from some who have tried it.
Compared to Eurovision's of late Tel Aviv really does have a feel of Eurovision being in town and that both tourists as well as the locals are excited about having the contest being hosted here. The city is awash with colour and in most bars Eurovision bunting has been placed around the canopies lining the main streets of the city. It is not that cities like Lisbon and Kyiv didn't do anything for fans in the city, it just feels like Tel Aviv have embraced the contest in such a big way. A way which has not gone unnoticed. All they have to do to make the contest perfect in my eyes is not keep me waiting for my Chicken Shawarma for 20 minutes, although it is fantastic once I get it.
---
From all the EuroVisionary team here in Tel Aviv and across Europe we wish you all a fantastic Eurovision final night and we hope you enjoy the show.
---
This reflection article is based on the author's own personal experience. Views expressed belongs to him or her, and are to be seen as unrelated to EuroVisionary.com.