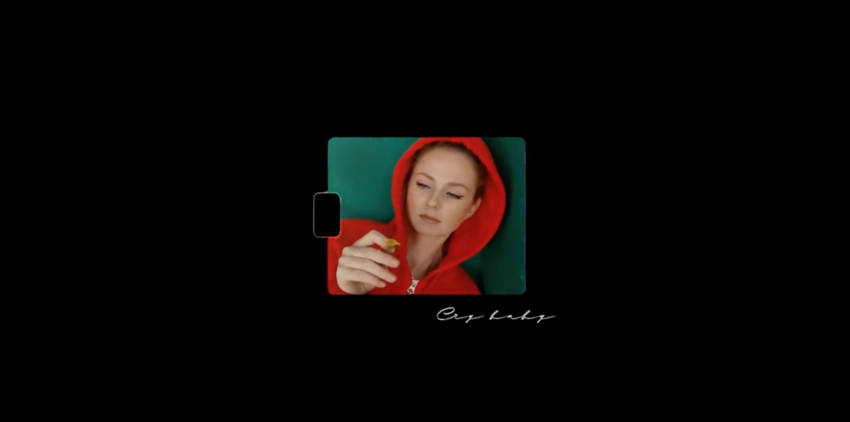 Three years after her last English release, Lena Katina is back with a dual language single 'Cry Baby'. The song which is sang in both Russian and English is noticeably different from her earlier work with a mature and relaxed sound.

It has been three years since former t.A.T.u member Lena Katina released a song in English. She had been teasing about her new single Cry Baby for some time and unexpectedly it was not an English track but rather a dual language track. The song starts off in English with the chorus "Cry baby cry, on my mind, our paper airplane, can't fly" before shifting into the Russian verses where Katina describes how she had lied to herself and how little she knew of her lover.
Cry Baby is quite different from her earlier releases and far removed from her days in t.A.T.u. Cry Baby feels rather melancholic, the melody is smooth and mature and the mix of languages is interesting. The video shows vertical images and clips of Katina lay on the grass singing, swirling buttercup flowers between her fingers and sitting in an abandoned children's play area. You can watch the video and listen to the song by following the link below.
Most will know Lena as one half of Russian girl group and Eurovision 2003 third place finisher t. A.T.u. Katina along with former bandmate Yulia Volkova were hot favourites to win the contest with their Russian language entry Ne Ver' Ne Boisya but ultimately lost out to Sertab Erener from Turkey with just 3 points separating them from the winner.
Since t.A.T.u disbanded, Lena has maintained a steady career in Russia and has released a series of albums and singles as well as recently being a contestant in the Russian version of The Masked Singer.