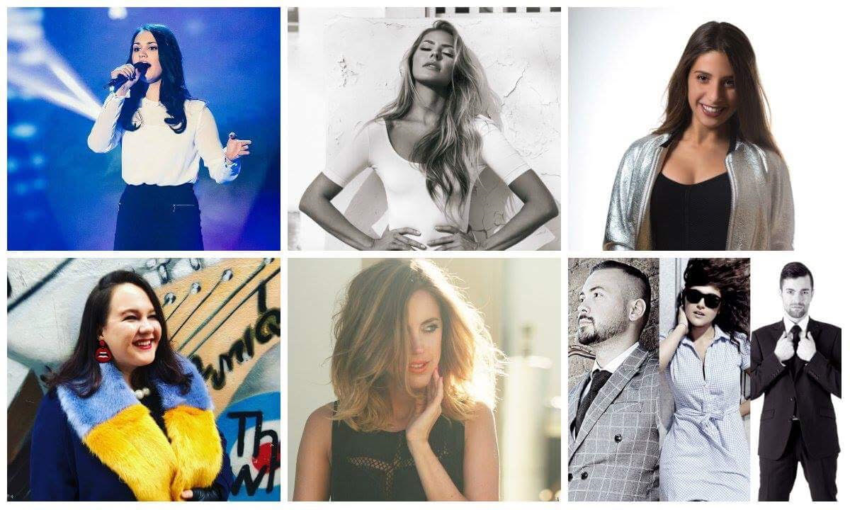 6 entries have been shortlisted to compete in the Swiss national final in the show Entscheidungsshow. Hoping to produce a winner for the first time since 1988, SRF have made changes to their selection process this year. Will this help them to find a winner for 2017?
This morning Swiss broadcaster SRF has announced the 6 finalists who will compete in the national selection show Entschedungsshow on 5th February 2017. Starting out with 160 entries, an expert jury whittled the acts down to just 21. These were invited to perform live on stage in front of the jury where they were scrutinized on their stage presence and vocal ability. From these 21, just 6 made it through to the next stage in the competition. The jury has now lost their power as the winner of the national final will be selected purely from televoting.
Here is a list of the 6 finalists – please follow the links to listen to the songs.
Freschta – Gold
Ginta Biku – Cet air la
Michele – Two faces
Nadya – Fire in the sky
Shana Pearson – Exodus
Timebelle – Apollo
The announcement sees the return of Timebelle who competed in the national selection show in 2015. Singing My Love came in 2nd place. Mélanie René was selected instead with song Time To Shine but unfortunately it did not qualify for the grand final.
Switzerland in the Eurovision Song Contest
Since their debut, Switzerland has won the Eurovision song contest twice. The first time was in 1956 with Lys Assia's Refrain and the second was with now world famous Celine Dion's Ne Partez Pas Sans Moi. Both of the country's winning songs were performed in French.
Since the start of the new millennium, Switzerland has only reached the top 10 once with Vanilla Ninja. The Estonian based girl band clinched 8th place with their song Cool Vibes. The last Swiss entry to make the final was Sebalter in 2014 with Hunter Of Stars.
Below you can watch Rykka performing the Swiss entry in Eurovision 2017: