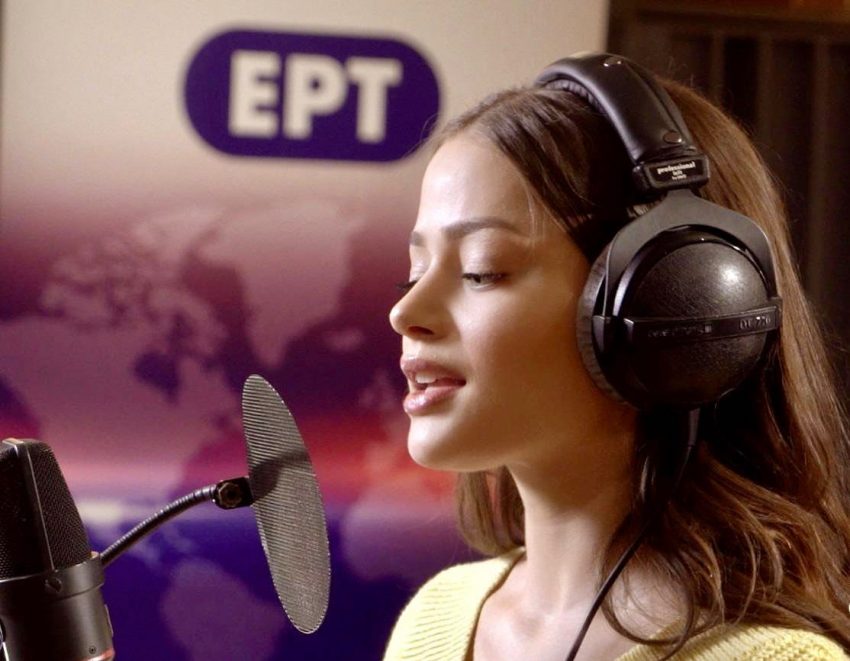 17 year old Stefania, a Dutch girl with Greek origins, has definetely sparked an interest in Greece. With well known songwriters as well, expectations was high for the release of her Eurovision entry today.
Back in early February, the Greek broadcaster ERT presented a young Dutch girl as their representative for the Eurovision Song Contest. Stefania Liberakakis is basically on homefield this year as she is from Utrecht, just 60 km away from this year's venue in Rotterdam.
She is yet another act to take the step from Junior Eurovision to the "adult" Eurovision Song Contest. Stefania previously represented the Netherlands, but is now ready for Greece – the country where her parents were born.
The song SUPERG!RL is written by the Greek "Dream Team"; Fokas Evangelinos, Dimitris Kontopoulos and Ilias Kokotos with lyrics submitted by Sharon Vaugn. This is the third Greek Eurovision entry that team is behind. The first being Sakis Rouvas 2009 entry This Is Our Night, and the second being Demy's This Is Love from 2017.
SUPERG!RL is yet another pop entry with an ethnic sound to it. It has just been aired on Greek TV and relesed on YouTube. At 18:00 CET, a Spotify release is expected.