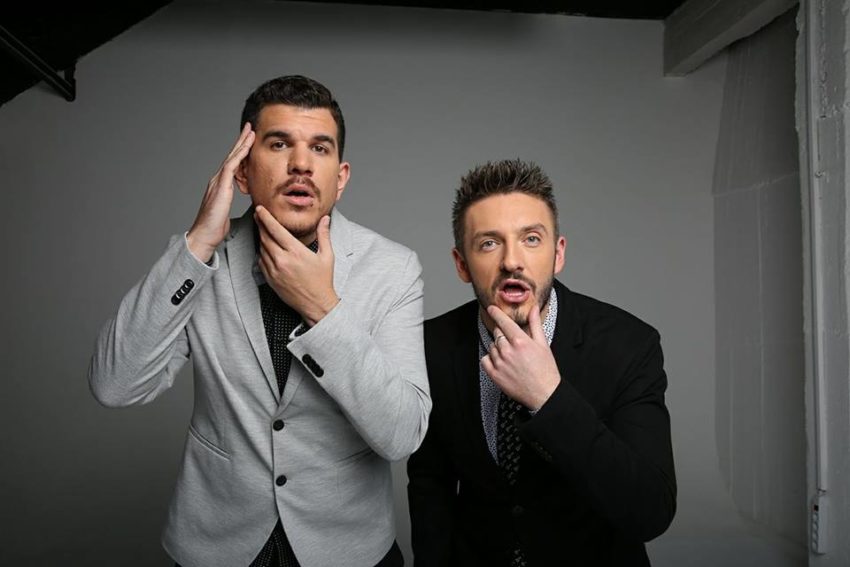 Stereo Soul was one of ERT's choices for the Eurovision Song Contest in Kyiv. Despite the fact that the final decision of the Greek broadcaster was Demy, they now declare that they are ready to make another effort next year in order to reach the Eurovision stage.
Last night, through their fans' group Panagiotis Pallis, one of the members of Stereo Soul made a new post on social media. To ask their fans if they agree with them to again sent songs to ERT for the Eurovision Song Contest 2018. Of course all of their fans are ready to support this effort.
One of the Greek Eurovision fan clubs, INFE Greece afterwards talked to them. To them, they mentioned that their goal is to encourage the broadcaster ERT to go for a national selection where the public can have their say.
Stereo Soul later told us later than anything is still very much an open game, but they don't see themselves as dancers. They however think they have a couple of potentially strong entries.
"We could have a clever staging support in a dance track without having to do some intense choreography as long as we are not dancers. As with this year, we will also present from time to time repertoire, strong entries and, as we have already said, what we want is to compete in a national final.

Stereo Soul
Do you think they will be a good choice for Greece in next year's Eurovision Song Contest? Tell us in the comments below.
You can watch Stereo Soul performing Il Volo's Grande Amore, which was Italy's 2015, entry in the video below: