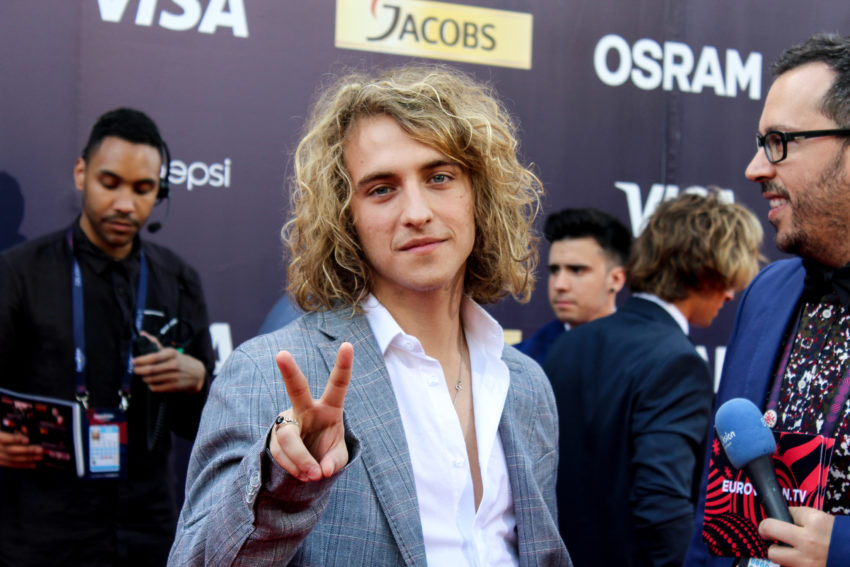 In a recent interview, the winner of Spain's second season of Operación Triunfo revealed she would like to represent the country at the Eurovision Song Contest. Nonetheless, not for now, as Ainhoa Cantalapiedra feels the Spanish format isn't transparent enough.
Spain's official broadcaster – RTVE – is not yet ready to catch a break. After being accused of fabricating this year's Objetivo Eurovisión results by the fans, the broadcaster is now called out by Ainhoa Cantalapiedra, the winner of Operación Triunfo's second season who already tried to represent her country back in 2010.
In a new interview to Radio Internacional, Alinhoa claimed: "I would love to try again and represent Spain at Eurovision but only when everything is more transparent." The singer approached this year's situation and ended up defending Manel Navarro from the critics who, for her, was part of a set up: "It was not fair to watch the poor guy being surrounded by negativity because Spain's format isn't transparent enough."
After his victory in Objetivo Eurovisión, Manel Navarro became the main target of anger from Spanish Eurovision fans as they felt like the show chose him as a winner instead of Mirela's Contigo. At the Eurovision stage, Manel became a popular meme on the internet after failing to stay on key during his performance of Do It For Your Lover.
The Spanish singer admitted times weren't easy and even released a song about the experience, Keep On Falling.
Remind yourself of Manel Navarro's second rehearsal at this year's Eurovision Song Contest: