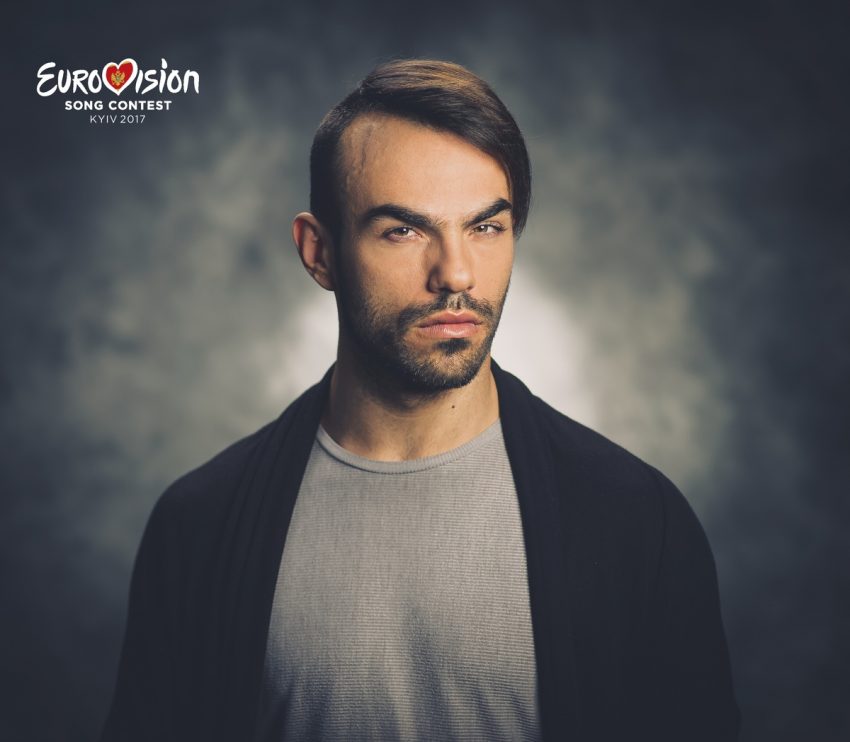 Radio and Television of Montenegro (RTCG), which is the public service broadcaster of Montenegro, released today the song titled Space that Slavko Kalezić will perform at the Eurovision Song Contest in Kyiv. The video for the Montenegrin entry was revealed at the same time.
Slavko Kalezić was presented as the Montenegrin representative at the end of December last year after RTCG once again opted for the internal selection for the 2017 Eurovision Song Contest.
31 year-old Slavko was born in Montenegro's capital Podgorica. He has been a part of the Ensemble of the Montenegrin National Theater since 2008. Space was written by Momčilo Zeković and it will be performed in English in Kyiv. The Swedish trio – Stefan Örn, Jovan Radomir and Johan Kronlund – were responsible for the production and arrangement of the Montegrin entry. Örn composed the winning entry from Azerbaijan, Running Scared, in 2011, while Kronlund was involved in composing three other Azerbaijani entries: Drip Drop in 2010, When The Music Dies in 2012 and Start A Fire in 2014.
The video was directed by Serbian Dejan Milićević, who is one of the most famous directors in the Balkans. Milićević collaborated with former Eurovision participants such as Deen, Kaliopi, Tijana Dapčević and Andrea Demirović. The song is recorded in Montenegrin and in English.
Slavko Kalezić will try to qualify his country for the grand final of the Eurovision Song Contest this year, competing in the first semi-final, after the boyband Highway failed to do so in Stockholm last year. As an independent country, Montenegro has participated in the contest since 2007. Montenegro qualified for the grand final only twice, and their best result came in 2015, when Knez managed to finish 13th with the song Adio.
Below you can watch the video for this year's Montegerin entry Space: