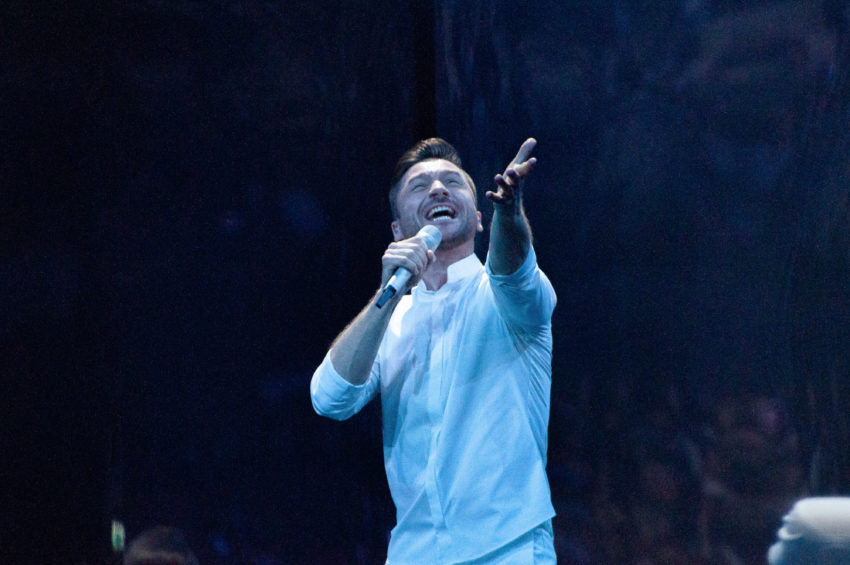 In Tel Aviv, he finished third with the English version of "Scream". Sergey Lazrev has added a Russian edition of his 2019 Eurovision entry to his repetoire.
It's clear that Sergey Lazarev is much more at home when singing in Russian than in English. In the video below, you can see that it's like he adds much more emotions to the song when he performs it in Russian. He did get off with a shaky start though where the vocals weren't spot on as we usually see from him. As soon as he takes out his ear plugs, it sounds a lot better.
Sergey Lazarev at the Eurovision Song Contest
As soon as it was confirmed that that Sergey would represent Russia for a second time, expectations were high and bookmakers placed the Russian super star as top favourite to win. He kept that position until the Netherlands released their entry. When Scream finally were released too, it wasn't enough to take back the role as bookmaker favourite.
In Tel Aviv for the 2019 contest, Sergey Lazarev achieved a third position… just like he did at his first Eurovision participation back in 2016. His previous Eurovision entry You Are The Only One is quite different from Scream, which shows how versatile, Sergey is.