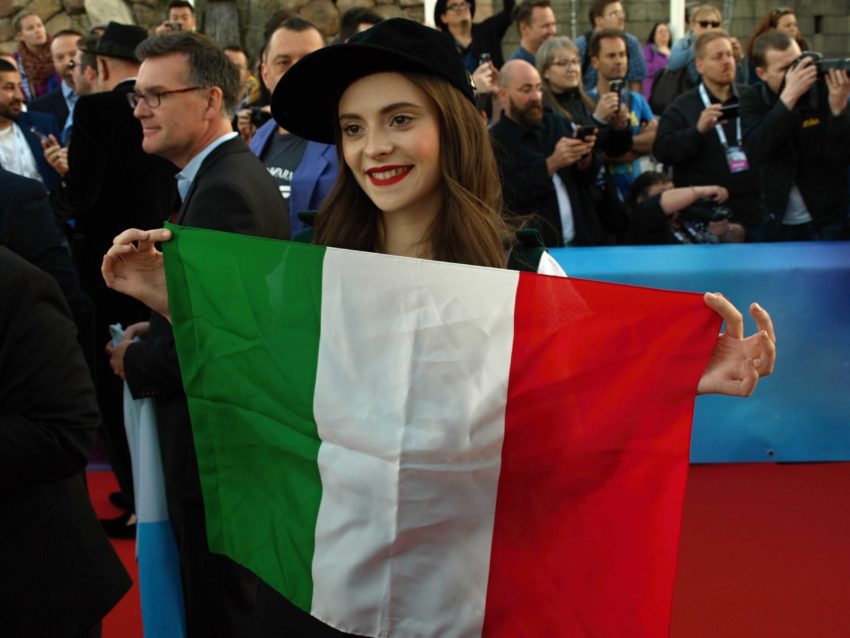 Today the first news regarding the 2017 Italian Sanremo festival was released. We now know the dates and the host, but not yet if Italy once again will give the winner of this famous festival the right to represent the country at next year's Eurovision Song Contest.

This will be the 67° Festival della Canzone Italiana di Sanremo 2017. The music festival will be broadcast by RAI, the Italian national broadcaster and will be held again at the Teatro Ariston in Sanremo, Liguria, between the 7th and the 11th of February 2017. The show will be presented for a third year in a row by Carlo Conti, who also serves as the artistic director for the competition. It hasn't beet announced yet who will be the co hosts.
RAI hasn't announced yet if the winner of the Campioni category will have the right, just as the two previous years, to represent Italy in the upcoming Eurovision Song Contest. This year the winners Stadio opten out in favor of the runner-up Francesca Michielin who represented Italy in Stockholm with her Sanremo entry in a bilingual version of it.
Sanremo and Eurovision Song Contest
The Festival della canzone italiana di Sanremo is the most popular Italian music festival, held annually in the city of Sanremo. Usually referred to as Festival di Sanremo, or outside Italy as Sanremo Music Festival. It was the inspiration for the Eurovision Song Contest.
The first edition of the Sanremo Music Festival, held between 29 and 31 January 1951, was broadcast by RAI's radio station Rete Rossa and its only three participants were Nilla Pizzi, Achille Togliani and Duo Fasano. Starting from 1955 all the editions of the Festival have been broadcast live by the Italian TV station Rai 1.
From 1951 to 1976, the Festival took place in the Sanremo Casino, but starting from 1977, all the following editions were held in the Teatro Ariston, except the 1990's one, held at the Nuovo Mercato dei Fiori.
The festival has been used as the way of choosing the Italian entry to the Eurovision Song Contest from 1956 to 1966, in 1972, 1997, 2011, 2012, 2013, 2015 and of course this year with Francesca Michielin. It has also launched the careers of many very famous Italian singers, including Andrea Bocelli,  Paola e Chiara, Giorgia, Laura Pausini, Eros Ramazzotti, and Gigliola Cinquetti.
Below you can relive Italy's entry for the 2016 Eurovision Song Contest, which was also the runner-up in Sanremo 2016: