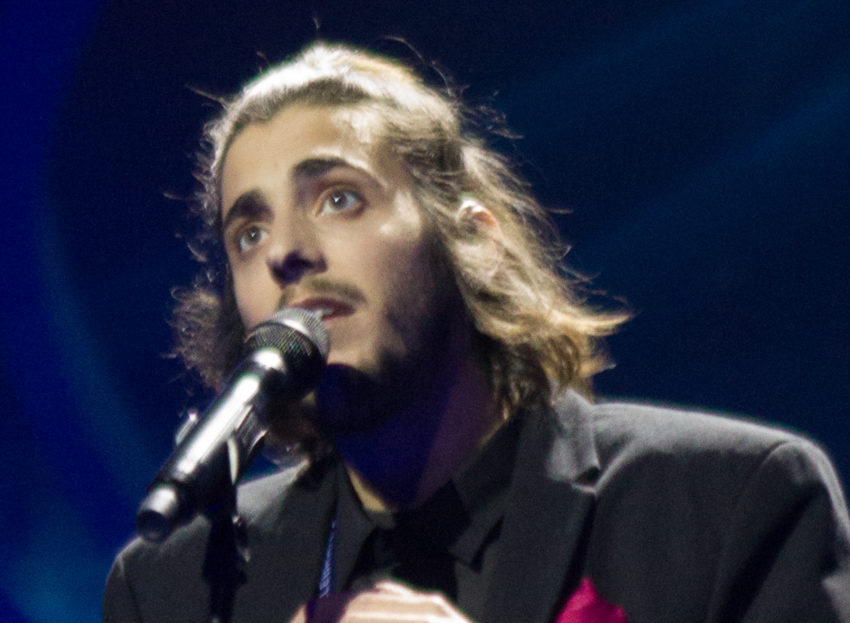 The Eurovision 2017 winner has announced a break from his career due to his health condition. In a video he posted, Salvador Sobral claims it is time to deliver his body to science and promises a fast recovery. The singer will perform one last time on September 8th in Cascais.
Last week, Salvador Sobral's agency took over his Facebook page to announce the cancellation of three of his upcoming shows. Today, Salvador himself uploaded a video on his YouTube channel announcing that he will cancel not only those three dates but his entire agenda, citing his condition as the reason.
'It is no secret to anybody that my health condition is fragile', he says in the video. 'I guess it's finally time to deliver my body to science and take a break from my music career.' But, despite such strong wording, the singer remains optimistic and is certain that everything will turn out just fine, insisting that this situation is only temporary.
With last week's announcement, Salvador went back to be the main topic of Portuguese tabloids that spread the word that the Amar Pelos Dois singer had only three months left to live. In the video, Salvador addresses the issue: 'I'd like everyone to respect my privacy and avoid asking too many questions. I am personally referring to the crappy "so-called" media that say I have three months left to live.'
The temporary goodbye to Salvador's career will take place in Jardins do Casino do Estoril on September 8th, with the singer performing one last time in front of an audience for the time being. Admission is free and the singer promises a very special moment. Before that – and so as to be able to say goodbye to his fans around the globe – in the video published, Salvador covers The Beatles' Hello, Goodbye.
Check it down below: