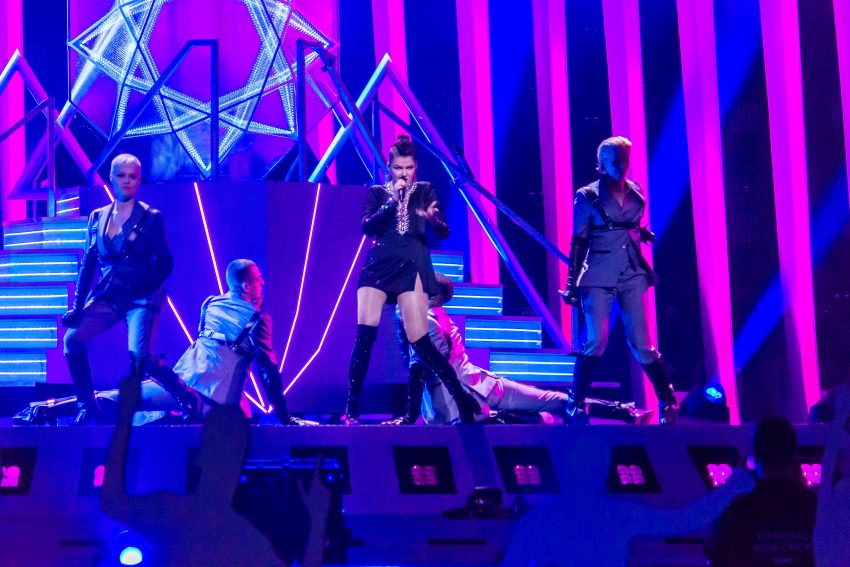 All week we have been hearing from Saara Aalto that she is the person who can't break away from second place. In Saturday night's Eurovision final, Saara kept that tradition, only this time it was second last.
When first announced to be representing  Finland, Saara Aalto was originally thought to be one of the front runners to win this years song contest. Three songs Monsters, Queens and Domino were previewed over three weeks. The first time any issues were suspected was when she appeared to sing off tune at the Finnish final.
Saara came to Lisbon with bookmakers not predicting her to qualify. However a much improved vocalist appeared, and she just managed to pull into the 10th and last qualifying place with 14 points down to Azerbaijan. Saara appealed to the UK viewers of X-Factor to vote for her. Sadly they did not deliver, awarding Monsters zero points. The rest of Europe appeared to agree and she finished second last.
Always second
Prior to being internally selected for this year's Eurovision Song Contest, Saara Aalto took place twice before in the Finnish national selection, in 2011 and again in 2016. She ended second on both occasions. When she took part in X-Factor UK, she also finished second.
At Saturday night's Eurovision final, she came second last.
Good news for fans though, Saara's new album Wild Wild Wonderland was recently released.