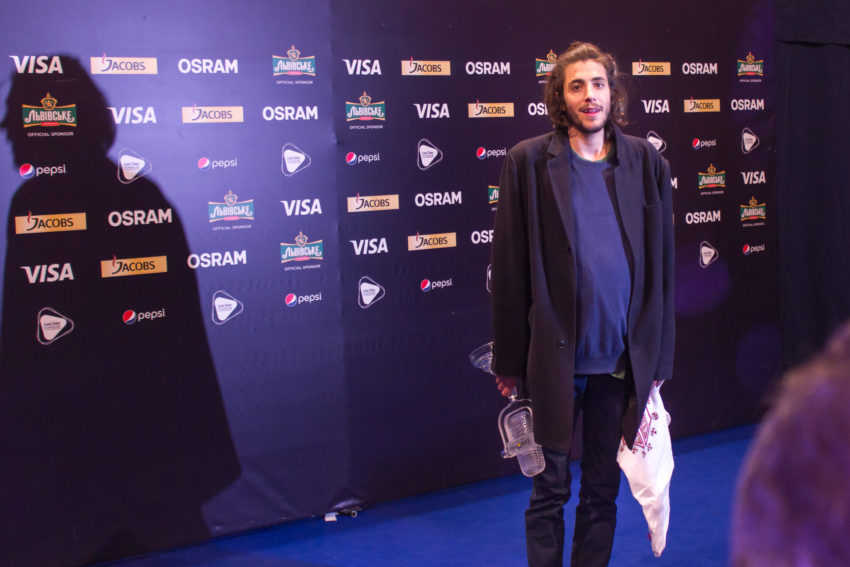 According to broadcaster RTP they aren't working with a back-up plan for Salvador Sobral. He is expected to be present at next year's Eurovision Song Contest. In a press conference, RTP's creative director revealed that the singer who was admitted to the hospital back in September and is still waiting for a heart transplant, also is very optimistic about Lisbon 2018.
Despite the recent announcement that it was still uncertain if Salvador Sobral would be present in next year's edition of the Eurovision Song Contest, Gonçalo Madaíl – RTP's creative director – has revealed in a press conference that they are very optimistic that he won't miss the show: "I am very optimistic and can say that Salvador is even more", he said. "We are not even considering the option of not having him in next year's event."
The Amar Pelos Dois singer was admitted to the hospital earlier this autumn due to his heart condition and has put his career on hold until it gets better: "I guess it's finally time to deliver my body to science and take a break from my music career", he announced in a YouTube video where he also announced his farewell concert. Salvador is still at the hospital and still waiting for a heart transplant but it's expected that by May his recovery will be complete so the singer can return to the Eurovision stage.
"He is part of this narrative. He is the pages of the book we're about to tell", concluded Gonçalo.
The Eurovision Song Contest 2018 will be held next year in Lisbon on the 8th, 10th and 12th of May and the first bunch of tickets are expected to go on sale later this month. In the video below you can enjoy Salvador's 2017 winning entry in a special mix with him and his sister Luisa who filled in for him at the first rehearsals: