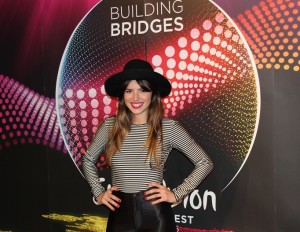 Portuguese broadcaster RTP has been given a helping hand from the EBU in order to broadcast the three Eurovision shows this year. First they decided not to do so, but the European Broadcasting Union reducing its fee now made RTP change its mind.
Portugal isn't participating in the Eurovision Song Contest this year, and recently the broadcaster RTP announced that none of the three shows be broadcast this year, however they have now changed their mind. EBU, the European Broadcasting Union, offered them a reduced feel making them able to broadcast anyway.
RTP says "Broadcasting Eurovision is very expensive. After our decision not to broadcast it, EBU presented us with an extraordinary price. Our budget is limited and we are already broadcast  the UEFA European Championship in June and July and the Olympic Games in August. Nevertheless, with the offer that the organization proposed to us, and as they know we are a country in crisis,  we can offer our viewers the two semi-finals and the grand final anyway as we don't have to make a high investment to do so.
The broadcaster is trying to redefine the national competition and the way that the Portuguese song is chosen. However, a 2017 return is almost guaranteed. This is the fifth year that Portugal will stay out of the contest, after the 1970, 2000, 2002 and 2013 editions.