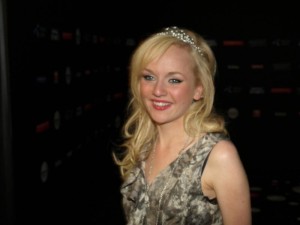 With 8 entries in top 10, of which two won the contest, Sweden has dominated the Eurovision Song Contest the past ten years. Which of these ten songs will fans rate as being Swedish entry this decade?
After looking at all Eurovision results the past ten years, we calculated an average relative position for each country and used that rank all 46 countries that had participated at the contest this decade. Sweden came out as number 1 on the list.
But is it Loreen's Euphoria, Måns Zelmerlöw's Heroes or one of the eight other entries from Sweden this past decade which is actually their best? We asked writers from across Europe to pick their favourite one – and in the poll below, we will ask you to tell us your favourite Swedish entry from the years 2010 to 2019.
🇩🇰 Charlotte, Denmark
2015: Måns Zelmerlöw – Heroes
This song is for me the best Swedish entry this decade. Heroes is catchy and I can easily sing a long to it. The staging of the song with the cute drawn character of the little boy with the balloon just adds a further charm to it, but I think I would have loved that song too even without it. It of course does no harm either that Måns is quite charming himself 🙂
🇳🇱 Wouter, The Netherlands
2010: Anna Bergendahl – This Is My Life
Catchy doesn't equal good, to me. Not to say that This Is My Life isn't catch, because it is. But in my humble opinion, for many Swedish entries, catchy is all that they are. One of my all-time favourite songs is Come As You Are by Nirvana, and I guess I like it for somewhat similar reasons; both songs have a strong message about being yourself, being accepted for who and how you are and celebrating that.
Other than that, I love female voices who are not afraid of exploring anything other than the highest notes on their register.
🏴󠁧󠁢󠁥󠁮󠁧󠁿 Ashleigh, England
2012: Loreen – Euphoria
Euphoria is my favourite song from Sweden at the Eurovision Song Contest this decade. The performance was slick and simple, relying on no gimmicks. The hook was catchy was poles apart from the kitschy performances that we usually see at the competition. For me, Euphoria paved the way for the modern song contest that we know today.
🇬🇧 William, Northern Ireland
2010: Anna Bergendahl – This Is My Life
Surprisingly, my favourite Swedish entry this decade is the one song that failed. This Is My Life, is a great acoustic style ballad with fragile and piercing vocals. The song starts quiet and gradually builds to an amazing and heart filled crescendo. The Eurovision performance was understated, and while Anna looked a little afraid on stage, it really did deserve qualification.
Poll – Vote for your favourite
Who is your favourite Swedish entry this past decade? Tick your answer in the poll below: