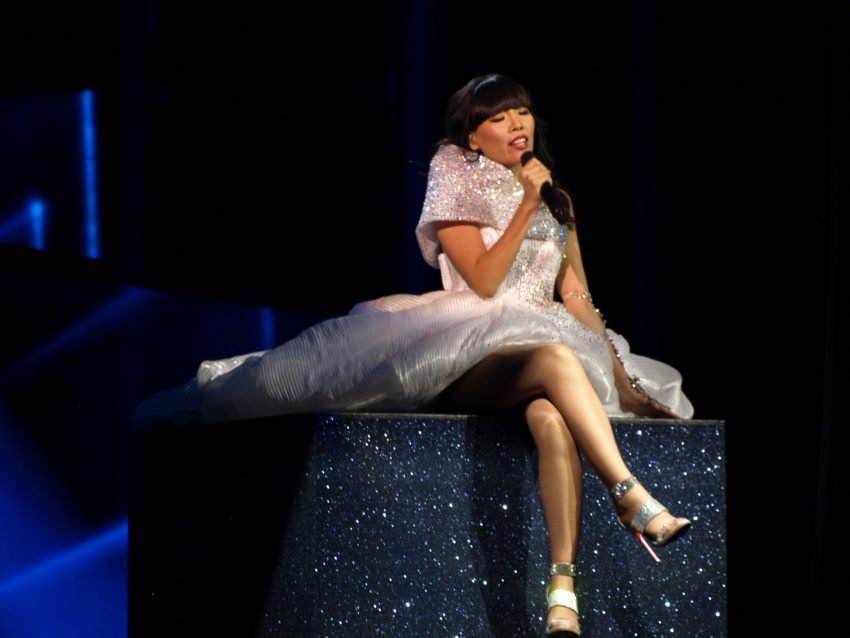 With 4 out of five entries in Top 10, Australia has done well at the Eurovision Song Contest. In their second participation, they even finished as runner up. But which entry is actually their best one?
Australia were initially invited as a one-time participating country, then invited for a second year – and now, they are a regular country in the Eurovision Song Contest.
We look back at the previous Eurovision decade, and our average relation position placed Australia as third best this past decade following Sweden and Russia. We asked four of our writers which Australian entry they consider the best one – and in the poll below, we'll ask you the same.
🇩🇰 Charlotte, Denmark
2016: Dami Im – Sound of Silence
A fantastic voice, a good performance and a young woman appearing fragile yet confident at the same time. I love this song. Dami Im did really well with a second place result  – but I still think she should have won the contest back then – in 2016.
🇳🇱 Wouter, The Netherlands
2017: Isaiah – Don't Come Easy
I could go for Dami Im, but I don't like it when artists scream from the top of their lungs just for the sake of it. For the same reason, Jessica Mauboy isn't my favourite either. Guy Sebastian sings nice, but his with his Tonight Again he's simply trying too hard – and the original Why You Wanna Trip On Me was better. If I were into opera, I'd definately call Gravity my favourite – but I'm really not.
🏴󠁧󠁢󠁥󠁮󠁧󠁿 Ashleigh, England
2016: Dami Im – Sound of Silence
I'm not usually a great lover of ballads but for me Dami Im was the winner of Eurovision 2016. While I found the staging a little boring, the vocals from Dami completely blew me away. It will be a long time before Australia can pull another song like this out of the bag.
🇬🇧 William, Northern Ireland
2018: Jessica Mauboy- We Got Love
There is an occurring theme so far with my favourites, they all seem to be the least successful for their countries at the contest. Jessica was arguably the biggest star Australia had sent to that point and the song was a great upbeat dance banger companied with Jess' lower register, it is a mix I love in pop music.
Poll – Vote for your favourite
Who is your favourite Australian entry this past decade? Tick your answer in the poll below: