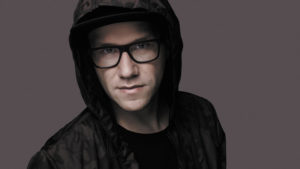 Gromee feat. Lukas Meijer won the right tonight at the Polish National Selection to represent the Slavic nation at this year's Eurovision Song Contest, after tough competition against nine other songs.
Polish Eurovision selection Krajowe Eliminacje returned tonight to help the Polish public choose who will represent them at this year's Eurovision Song Contest in Lisbon, Portugal. After receiving more than 200 entries, on February 8th TVP revealed the 10 songs that would participate in tonight's show.
Poland as a Eurovision nation has enjoyed somewhat of a resurgence since they returned to the contest in 2014, after a two-year absence. Since Donatan and Cleo brought their Slavic girls to Copenhagen the nation has qualified for every Eurovision final, reaching one of their highest positions in 2016 with Michal Szpak's Color of Your Life.
Last year in Kyiv, Poland were represented by Kasia Moś, a celebrated performer and animal rights activist in her home country. For this year's Krajowe Eliminacje she was chosen as one of the five jury members helping to decide who should go to Eurovision 2018.
A lot of hype was made before the show that Isabelle Otrebus' entry Delirium was the one to beat, yet as we know with Poland favourites with Eurovision fans are not always a guarantee for a win, which Poland demonstrated in 2016 when Michal Szpak won over hot favourite Margaret. Margaret though, is still popular in her home country, and tonight's presenter congratulated Margaret on her advancement to the Melodifestivalen Grand Final from Andra Chansen earlier this evening.
The Show
Pablosson – Sunflower
All dressed like aging rockers, the song is anything but. It is a very cliché 'boppy' fun song and doesn't build enough. His voice is good, but the song doesn't go were it could.  Would be a big surprise if this won tonight.
Marta Gałuszewska – Why Don't We Go
Wearing a overly large yellow trench coat, Marta is joined by four backing dancers and a backing vocalist. She is a competent performer and the song is contemporary. It is trying to be a Spotify friendly song, and for the best part it is succeeding. Not as instant a song as it could be, but a great effort.
Maja Hyży – Błysk
No denying that Maja is a great singer and she does sell this song. The performance itself is a little static and therefore doesn't help her chances. A shot of the judges highlighted their indifference to the song.
Future Folk – Krakowiacy i Górale
Now this year we have seen a lot of these more unique performances in the National Final. This is a cross between folk music, rock and dubstep. The crowd seemed to enjoy it for the most part, cheering at the start of the song but as it finished there wasn't as much enthusiasm.
Isabell Otrębus – Delirium
Back again this year after her appearance at last year's Krajowe Eliminacje with the Eurovision fan favourite. She sings the song well and sells it. She is joined by two backing singers and an interpretive dancer. The power seems to be missing somewhat, but definitely the best performance so far.
Gromee feat. Lukas Meijer – Light Me Up
The most polished performance so far, the staging is simple yet effective and gives a slight vibe of JOWST from Norway last year. They had the audience dancing along and received the best reaction thus far.
Happy Prince – Don't Let Go
A gentle rock ballad sung well, Happy Prince performs this well, yet the interpretive dancers seem somewhat out of place in the song. Staging needs a slight rethink, but wouldn't be a surprising win.
Saszan – Nie Chcę Ciebie Mniej
This is the first song the audience went absolutely crazy for, it is definitely one of the most contemporary songs on show tonight. Saszan performs this well and interacts well with her audience and the cameras.
Ifi Ude – Love is Stronger
This has a world music vibe to it at the beginning, then it starts to get more electronic. Interesting in its composition, it's unsure how accessible this would be to the rest of Europe.
Monika Urlik – Momentum
To finish of tonight's show, we have the obligatory big, belting, ballad from a beautiful woman with a great voice. The song is not the most original but the performance is certainly selling this. We know Poland love a good ballad and this is certainly strong, this may just surprise by the end of the night.
The interval act for Krajowe Eliminacje was 2015 Eurovision winner Måns Zelmerlow, singing his new single Happyland.  Other performances came from past Polish Eurovision representatives, Kasia Moś (2017) singing Flashlight and  Blue Café (2004).
Results
The results were a combination of jury and tele voting, the final result is below:
| | | | |
| --- | --- | --- | --- |
| Draw | Act | Place | Score |
| 1 | Pablosson | 10 | 2 |
| 2 | Marta Gałuszewska | 5 | 14 |
| 3 | Maja Hyży | 7= | 7 |
| 4 | Future Folk | 7= | 7 |
| 5 | Isabell Otrębus | 9 | 5 |
| 6 | Gromee feat. Lukas Meijer | 1 | 20 |
| 7 | Happy Prince | 2 | 19 |
| 8 | Saszan | 6 | 9 |
| 9 | Ifi Ude | 4 | 16 |
| 10 | Monika Urlik | 3 | 17 |
At the end of the voting it was clear that Gromee feat. Lukas Meijer was going to fly the flag for Poland in Lisbon.
Below is the Polish entry for this years Eurovision Song Contest.
What do you think of the winner? How will it do at this years Eurovision? Will Poland keep their 100% qualification rate since their return in 2014?