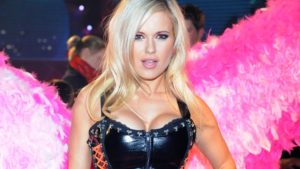 Today Polish broadcaster (TVP) announced the five expert jury members, who will sit on the panel, of Krajowe Eliminacje 2017 and help pick the Polish Eurovision entry.
This year the panel will make up 50 percent of the votes. Televoting from the Polish public will make up the rest of the decision.
The expert panel is as follows
Alicja Węgorzewska-Whiskerd – a leading Polish opera singer
Maria Sadowska – a successful jazz, pop star and screen-writer.
Włodzimierz Pawlik – a composer and jazz pianist
Krzesimir Dębski – a jazz violinist and conductor
Robert Mariusz Janowski – Polish singer and television presenter.
TVP also announced the interval acts. The junior Polish junior Eurovision entrant Oliwia Wieczorek, will join current pop star Doda, to entertain the audience.
The Polish selection, Krajowe Eliminacje, will be held on February 18, although at this point, songs are still being submitted to the Polish TV broadcaster.
Last year, the Polish entry, Color Of Your Life by Michał Szpak, had the biggest discrepancy in points between televoting and the jury. The jury awarded the song 7 points, while the televoters, placed the song third, with 222 points. Ultimately the song finished in eighth place. Please enjoy the performance below.