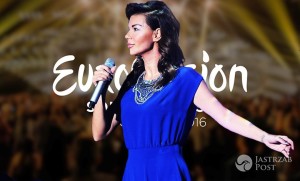 Today in Krakow, Edyta Górniak performed the song she will sing in the Polish heat to choose their representative for the Eurovision Song Contest 2016 in Stockholm, Sweden. The Polish song selection Krajowe Eliminacje 2016 will be held on 5 March 2016
People are really excited about the thought of Edyta returning to the Eurovision Song Contest, after giving them their best ever result when they debuted in 1994.
As a Valentine's day gift to her fans Edyta performed her Eurovision entry for this year, Grateful, at a concert in Krakow.
Enjoy the performance below.