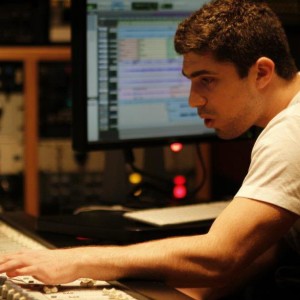 Panagiotis Koufogiannis came second in this year's Cypriot national final after leading in the televoting, but missing first position due to the jury vote. Panagiotis is known in the Greek music scene not only because of his participation in The Voice of Greece and Cyprus' Song Project (the country's national Eurovision selection) but also for the video covers he makes. This time it was the turn for Måns Zelmerlöw's Heroes.
Panagiotis Koufogiannis took part in this year's Cypriot national selection, titled Eurovision Song Project, with the song Without Your Love. He was close to winning the ticket to Vienna as he won the televoting, but he was only ranked 5th with the jury, so One Thing I Should Have Done represented Cyprus in the 60th Eurovision Song Contest instead.
Yesterday he published a cover version of Måns Zelmerlöw 's Eurovision winning song Heroes. Talking about his latest cover, Panagiotis wrote on his personal profile in Facebook that, despite the fact that he wanted Il Volo with Grande Amore to win Eurovision, he also loves the winning song and that is why he made a cover of it.
Something interesting about this cover is that Panagiotis sings, along with Heroes, the song that many people say that Måns Zelmerlöw's song is inspired by, that is David Guetta's Lovers On The Sun. Below you can watch his cover version of Heroes and tell us whether you think that there are similarities with David Guetta's song.