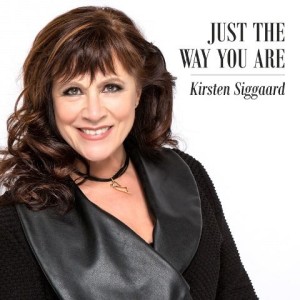 Yesterday, Danish Eurovision legend, Kirsten Siggaard released a new single, and in March a full album will hit the stores. Kirsten took part in the Eurovision Song Contest three times, together with Søren Bundgaard who is her producer on the new album.
For many fans of the Eurovision Song Contest, the 1980's Danish duo Kirsten & Søren aka Hot Eyes is the pure essence of what Eurovision is about, happy pop music with an instant tune you can sing a long. The duo represented Denmark at Eurovision in 1984, 1985 and 1988 – and achieved great success in terms of a third and a fourth position, and an even larger fan scare. The duo split up in '89', Kirsten went solo, and Søren concentrated on his producer work.
They have now been reunited, as Søren is producer on Kirsten's new album titled My Favorite Love Songs which will be released on the 4th of March 2016. Yesterday, the first single, Just The Way You Are was released on various online digital platforms.
Since the break up of the popular duo, Kirsten & Søren still perform together at special occasions. One of these was at the Euro Fan Café in relation to the 2014 Eurovision Song Contest held in Copenhagen, Denmark. A video containing all of their three Eurovision entries performed at that show can be enjoyed below:
Kirsten & Søren Eurovision overview
1984: Det' Lige Det finished 4th
1985: Sku' Du Spørg' Fra No'en? finished 11th
1988: Ka' Du Se Hva' Jeg Sa'? finished 3rd