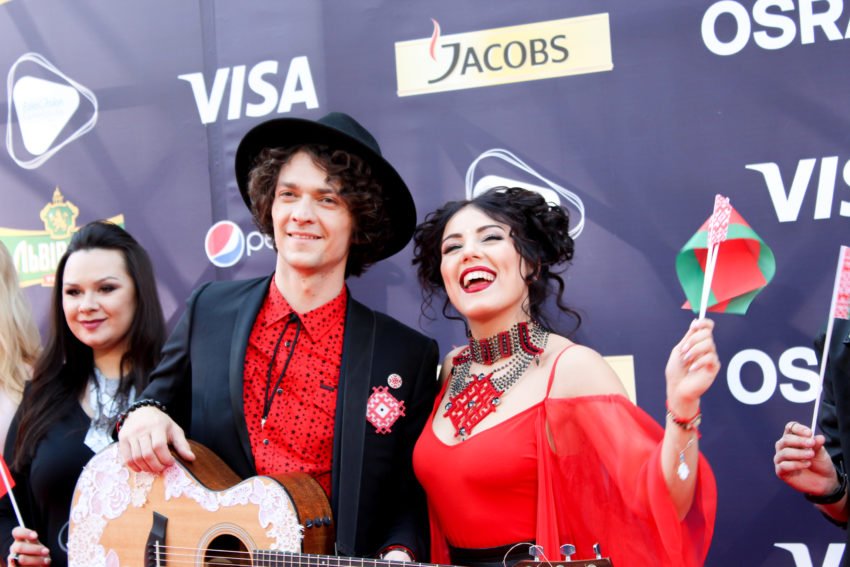 The Belarusian representatives at 2017 Eurovision Song Contest, NaviBand, are back with a new single "Galileo" (Two Humans). It is a happy, summerish song characterized by exotic vibes, great energy and dance rhythms.
Back in 2017 in Kiev, NaviBand was the first participant in the history of the contest, who performed a song in the Belarusian language. Their entry Historyja Majho Žyccia (The Story of My Life) finished 17th in the grand final.
Since Eurovision, NaviBand released their 4th album Adnoj Darohaj in December 2017. Arciom Lukjanienka and Ksienija Žuk, who are co-founders of the band and a couple in real life, became parents last year as their son Matsei was born on 1st of May 2018.
NaviBand's latest release is the first result of their collaboration with an Ukrainian sound producer Vitaly Telezin.
We didn't want to hurry with this song, so we waited for the right moment. We tried many different versions of the arrangements, and the lyrics were ready in the very end of the process – just before the vocals were recorded. It was Vitaly, who helped us bringing everything to the desired sound, and this is a completely different approach to our music. Both the video and the song turned out to look very summerish. We are especially pleased that everything turned out well and that we released our work in the beginning of the summer.
Currently, NaviBand is actively touring different music festivals in Ukraine, Poland and Russia. Furthermore the band is recording a new album in Kiev's Studio 211. According to NaviBand, the album will be released in the autumn this year.
Below you can listen to Naviband's new song Galileo: