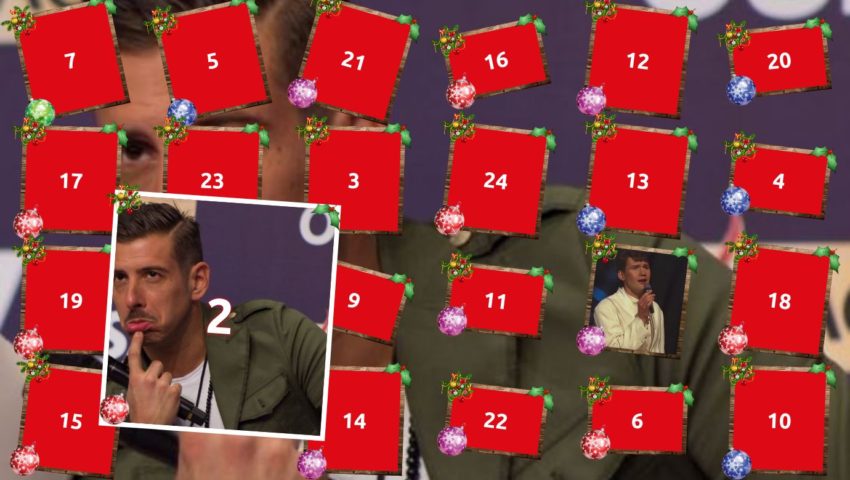 Warm up to Christmas by listening to the beautiful carols performed by Eurovision artists. Each day until Christmas features a new act giving their version of a Christmas song. As second, we listen to Francesco Gabbani.
The majority of Eurovision fans got introduced to Francesco Gabbani in 2017 when he took part in the Italian Sanremo festival and a few months later, represented his country at the Eurovision Song Contest.
Francesco was the big favourite as the two Eurovision weeks started in Kyiv, Ukraine. As things got closer and all acts rehearsed several times, things however changed. He looked more and more tired for each time he sang the song, and on the final night, he ended 6th with the song Occidentali's Karma.
The Christmas song he here serves for us is titled La Mia Versione Dei Ricordi. It translates to "my view on the memories". The song comes with the message that we should let go of the bad memories, and keep the good ones. And remember and live the good memories at Christmas, with your love ones.
Also in this series