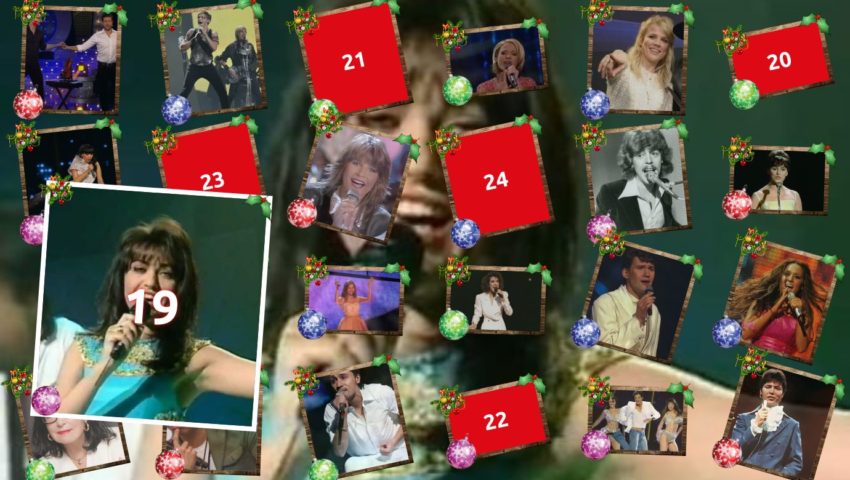 Warm up to Christmas by listening to the beautiful carols performed by Eurovision artists. Each day until Christmas features a new act giving their version of a Christmas song. As 19th, we listen to 1993 participant Katy Garbi.
Katy Garbi finished 9th at the Eurovision Song Contest in 1993 representing Greece. Her entry Ellada, Chora Tou Fotos was released as a single from her 5th album, so she was already an established well known artist when she took part.
Today's Christmas song is also a well known song. It's Katy's Greek cover of Winter Wonderland. Due to the season theme, it's considered a Christmas song, but Christmas is not actually mentioned in the original lyrics. The song is originally from 1934 first sung by orchestra leader Richard Himber and his orchestra, but today more than 200 artists covered it, and it has been released in various languages – of which some do mention Christmas. Bing Crosby's version stand to many as one of their highlight's of Christmas.
In this Greek version, Katy is helped by a children choir.