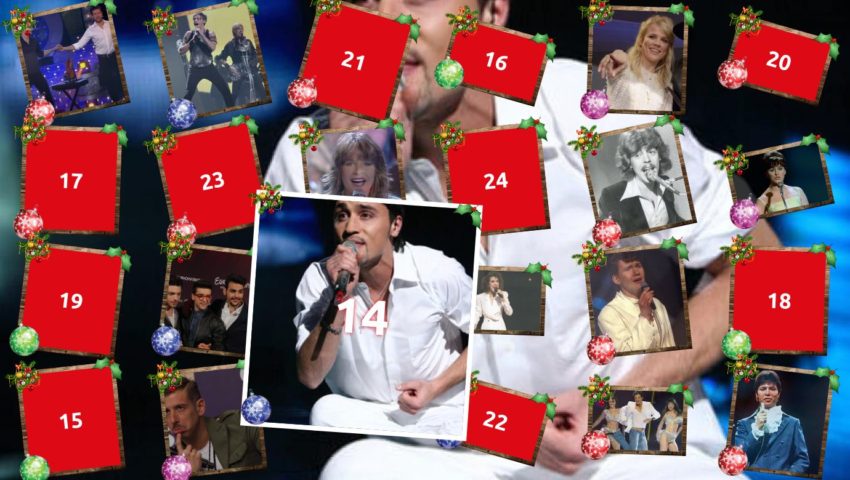 Warm up to Christmas by listening to the beautiful carols performed by Eurovision artists. Each day until Christmas features a new act giving their version of a Christmas song. As 14th, we listen to former Russian winner Dima Bilan. 
Eurovision fans got to know Dima Bilan in 2006 when he represented Russia with the song Never Let You Go, which finished second. Two years later, he returned to the contest and won it all performing Believe.
Today's Christmas song is the well known Wham song Last Christmas. Dima Bilan covered it in the TV show 'Точь в точь'. The purpose of the show is to dress up like the act whose song you are singing – and no one can be in doubt that Dima here did what he could to look like Wham singer George Michael.
In this series:
Day 13: Tommy Seebach – Vi Ønsker Jer Alle En Glædelig Jul
Day 12: Ilse DeLange – Midden in de Winternacht
Day 11: Celine Dion – Oh Holy Night
Day 10: Cliff Richard – Mistletoe & Wine
Day 9: Zoë – La Nuit Des Merveilles
Day 8: Il Volo – Christmas Medley
Day 7: Alexander Rybak & Didrik Solli-Tangen – Presents
Day 6: Sakis Rouvas – Xronia Polla Christmas
Day 5: Litesound – Shooting Star
Day 4: Grethe Ingmann – Jeg Så Julemanden Kysse Mor
Day 3: Carola – Nu Tändas Tusen Juleljus
Day 2: Francesco Gabbani – La Mia Versione Dei Ricordi