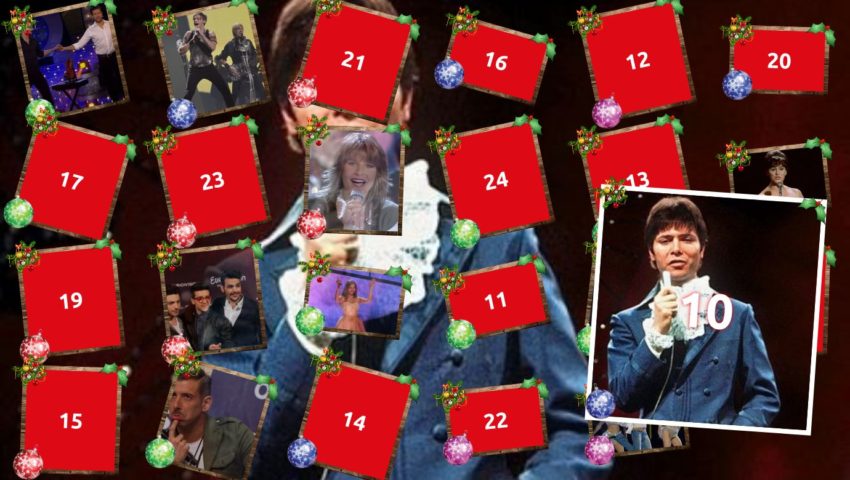 Warm up to Christmas by listening to the beautiful carols performed by Eurovision artists. Each day until Christmas features a new act giving their version of a Christmas song. As 10th, we listen to a top selling Christmas song from Cliff Richard.
Cliff Richard represented the United Kingdom twice at the Eurovision Song Contest. He came 2nd in 1968, and 3rd in 1973. Sir Cliff Richard however didn't need Eurovision to secure himself word fame as he has been topping charts and selling albums worldwide since the late '50's.
The Christmas song Mistletoe & Wine hit the charts in as different countries as United Kingdom, Australia, Germany, Belgium, the Netherlands, Ireland, Poland and Slovenia.
It was originally from the musical Scraps, that was based on Hans Christian Andersen's The Little Match Girl. Cliff changed the lyrics to this song to have a more religious theme and released his version in 1988.
In this series:
Day 9: Zoë – La Nuit Des Merveilles
Day 8: Il Volo – Christmas Medley
Day 7: Alexander Rybak & Didrik Solli-Tangen – Presents
Day 6: Sakis Rouvas – Xronia Polla Christmas
Day 5: Litesound – Shooting Star
Day 4: Grethe Ingmann – Jeg Så Julemanden Kysse Mor
Day 3: Carola – Nu Tändas Tusen Juleljus
Day 2: Francesco Gabbani – La Mia Versione Dei Ricordi