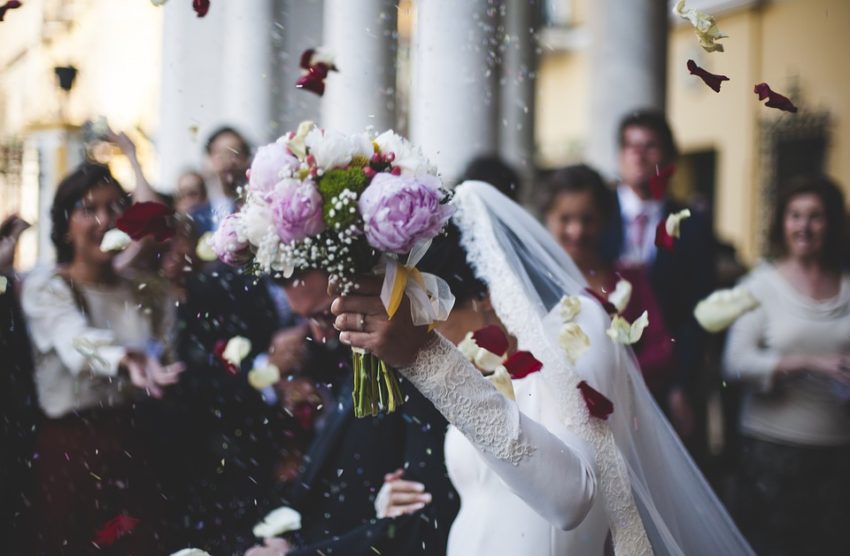 Ding, dong! Have you recently been thinking about tying the knot with your loved one? And are you coming to Lisbon for this year's Eurovision? Here's your ultimate guide on what do you need in order to plan an unforgetable wedding with your soulmate in the Eurovision host city, Lisbon.
The Eurovision Song Contest 2018 is less than two months away. All the preparations are on the way as Portugal gets ready to host music's biggest event for the first time ever. Getting married and planning a wedding can also take a long time of preparations… Maybe two months can be enough, if we help you with information on how to tie the knot in the Eurovision host city. Perhaps you'll want to sing: "Marry me, I'll be your Queen Bee, I'll love you endlessly".
Portugal's Parliament legalized same-sex marriage in the country in 2010. The law has been applied ever since and, therefore, everyone of age can marry despite of their sexual orientation. In Portugal, both civil and Catholic Church marriages are recognised. There are differences between them, but both of them require legal paperwork that you must have ready. This required documentation has to be in its original form and endorsed with an apostille stamp and, in case it is not in Portuguese, it must have an official translation done by an agency verified by the Portuguese Consulate.
Now, what are those documents you'll need?
A valid passport;
Long form birth certificate issued within six months of your marriage date;
A certificate of no impediment that shows you're both free to marry;
A divorce decree or a death certificate (in case this is not your first marriage) issued within the last six months.
Know also that marriage in the Eurovision's host city is recognised as valid in most countries – so you will return home with a legal marriage certificate.
As mentioned above, there are two forms of marriage allowed in Portugal. While getting married in the country may be cheaper than others around the world, a Catholic Church marriage will have more costs associated. Find the differences below:
Civil Marriage
While some Portuguese districts require your marriage to be held in the Register Office, in some others the mentioned entity will try to come to you.
The documents mentioned above are still needed here, and must be delivered way before your desired marriage date as those must be accepted before hand. In summary, the foreign people will set up a date, send the documentation to the Portuguese Consulate so they can translate it. When all is approved by the Civil Registry, a date is setup. During the cerimony, you must have a translator that speaks your first language with you.
Catholic Church Marriage
Please note that if you've been divorced from a wedding in the Catholic Church, and it wasn't officially annulled, this option won't work. It will be conducted in Portuguese and you won't need a translator. You'll need to get in touch with the local priest – who has to agree to marry you – of the region in advance and your wedding must take place within three months after it has been approved.
In case you wish to have any other type of religious ceremony, you'll be required to have a Civil Ceremony first. Otherwise, your marriage will not be legally binding under the Portuguese law.
All of the information provided in this post should be verified with the Portuguese Embassy of your respective country.
Marriages decreasing in Portugal, divorces increase
While same-sex marriage was legalized a few years ago, it didn't give much help to the overall statistics of the country. Nonetheless, it was in 2016 that same-sex marriages achieved its highest result with an overall of 422 marriages. On the other hand, in that same year, only 32,399 marriages took place overall making it the 4th lowest in its history. Also in 2016, Portugal was named the European country with the highest rates of divorces.
Are you willing to increase love rate in Portugal? Get in the mood! It's only 47 days until Eurovision, so you better get down on your knees now.