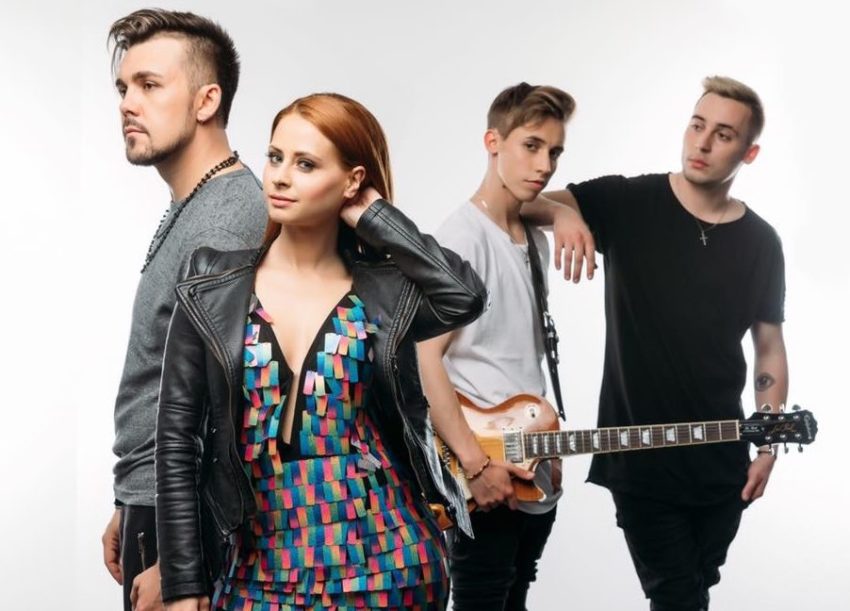 Maraaya, former Slovenia's Eurovision representative, and BQL, 2017 EMA participants, released yesterday a new song called It's Complicated. It's not the first time that these two Slovenian duets work together.
Maaraya was founded by Marjetka and Raay in 2014. The group's name is a combination of its members' name. In Slovenian the pronunciation of Maraaya means "She has Raay". The group represented Slovenia at 2015 Eurovision Song Contest in Vienna with the song titled Here for You. Back then, Maraaya finished 5th in the second semi-final with 92 points. In the grand final the song received 39 points and finished 14th.
BQL (short for "be cool") was founded in 2016 and consist of two brothers: Rok, who sings and play piano and Anej Piletič, who also sings and plays guitar. In June 2016, they released their first single Muza (Muse), which actually was written by Maraaya. The song became an instant hit and was the fourth most played song in Slovenia last year. BQL took part in this year's edition of EMA with the song Heart of Gold. Although they won the public vote, BQL finished 2nd over all, as the jury only placed them 4th.
It's Complicated is a kind of beach party song, fresh and with positive vibes, that makes you wanna dance on a hot summer day. It is written by Maraaya and Eurovision veteran, Charlie Mason, who co-wrote the Eurovision Song Contest 2014 winning song Rise Like a Phoenix. Mason was also involved in writing the Slovenian entry and the English version of Serbia's entry in 2015. There is also a Croatian version of It's Complicated, titled Sjaj, which already was premiered in April this year.
You can check out It's Complicated below: