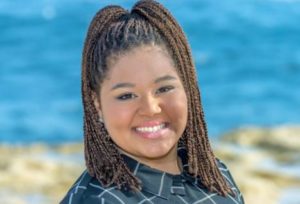 A former Eurovision participant as host, 17 countries taking part, two of them for the first time, 12 points to San Marino and the second Maltese winner in just three years. That was what tonight's 2015 edition of the Junior Eurovision Song Contest had to offer.
Tonight the Junior Eurovision Song Contest was held. A total of 17 countries took part – the highest number of participants in a while. Included in this was two debut countries, Australia and Ireland while Albania and FYR Macedonia returned after a break.
Live from Sofia, Bulgaria the show kicked off at 19.30 CET. To host the show the broadcaster had chosen a familiar name to Eurovision followers in Poli Genova who represented Bulgaria at the Eurovision Song Contest in 2011.
The result
As with the Eurovision Song Contest half of the result is decided by jury – and the jury members from each participating country all voted based on the dress rehearsal last night. As usual their points were kept secret and tonight was combined with the televoting to make up the final result.
Malta got the first 12 points and as such set the lead right from the start, a lead which they managed to keep and ended up winning ahead of Armenia who came second and Slovenia third.
During the voting San Marino also managed to receive 12 points which was their very first 12 points given at any Eurovision event.
The full result:
Malta 185 points
Armenia 176 points
Slovenia 112 points
Belarus 105 points
Albania 93 points
Russia 80 points
Serbia 79 points
Australia 64 points
Bulgaria 62 points
Georgia 51 points
Ukraine 38 points
Ireland 36 points
Montenegro 36 points
San Marino 36 points
The Netherlands 35 points
Italy 35 points
FYR Macedonia 26 points
The participants
Serbia: Lena Stamenković – Lenina pesma
Georgia: The Virus – Gabede
Slovenia: Lina Kuduzović – Prva ljubezen
Italy: Chiara & Martina – Viva
The Netherlands: Shalisa – Million Lights
Australia: Bella Paige – My Girls
Ireland: Aimee Banks – Réalta na Mara
Russia: Mikhail Smirnov – Mechta (Dream)
FYR Macedonia: Ivana Petkovska & Magdalena Aleksovska – Pletenka – Braid of Love
Belarus: Ruslan Aslanov – Volshebstvo (Magic)
Armenia: Mika – Love
Ukraine: Anna Trincher – Pochny z Sebe
Bulgaria: Gabriela Yordanova & Ivan Stoyanov – Colour of Hope
San Marino: Kamilla Ismailova – Mirror
Malta: Destiny Chukunyere – Not My Soul
Albania: Mishela Rapo – Dambaje
Montenegro: Jana Mirković – Oluja
What is Junior Eurovision
The Junior Eurovision Song Contest followed after a Danish idea to extend their running MGP Nordic – a similar competition for the Nordic countries – to a European event. EBU went along and in 2003 the first ever Junior Eurovision Song Contest was held. Different rule changes led to the Nordic countries leaving the contest, which in recent years has struggled to get enough participating countries.
As of 2015 the age rule is set to 10 to 15 years old, they are allowed to have album deals already, and adults are also allowed to write the songs. The latter was introduced in 2008 and has been heavily discussed.