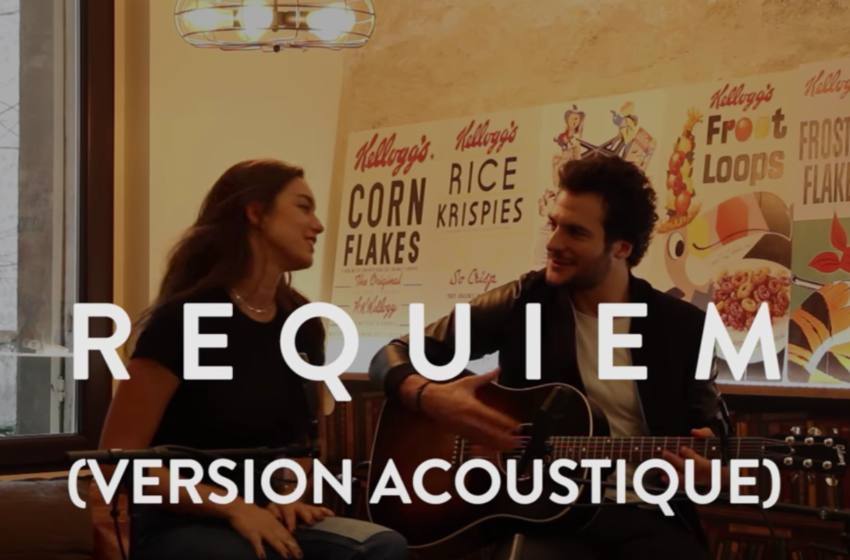 The Eurovision Song Contest singer from France, Alma gifted us today with an acoustic version of her song Requiem. The song is performed by her as well as 2016 contestant Amir.
Yesterday, Alma hinted at a surprise duet she'd be giving us today on her twitter account:
Coucouuu!! RDV demain à 17h pour découvrir un duo surprise 😍😍🎉🔥 pic.twitter.com/wAPQs5Ws5U

— Alma (@almaofficiel) March 9, 2017
Translation: Hello!! See you tomorrow at 5pm to discover a surprise duet.
The surprise in question is of course with 2016 France representative Amir. Alma and Amir perform her Eurovision entry, Requiem which was in fact written by Nazim Khaled, who also wrote Amir's song J'ai cherché.
The perform the song entirely in French with an acoustic guitar, somewhere in some sort of café.
Listen to Alma and Amir sing Requiem here:
A Revamped Version
Earlier today, the France Eurovision twitter channel also teased us with the final Eurovision version of her song which includes English lyrics. The arrangements of the song have also been revamped from her original version. You can check out the teaser below: