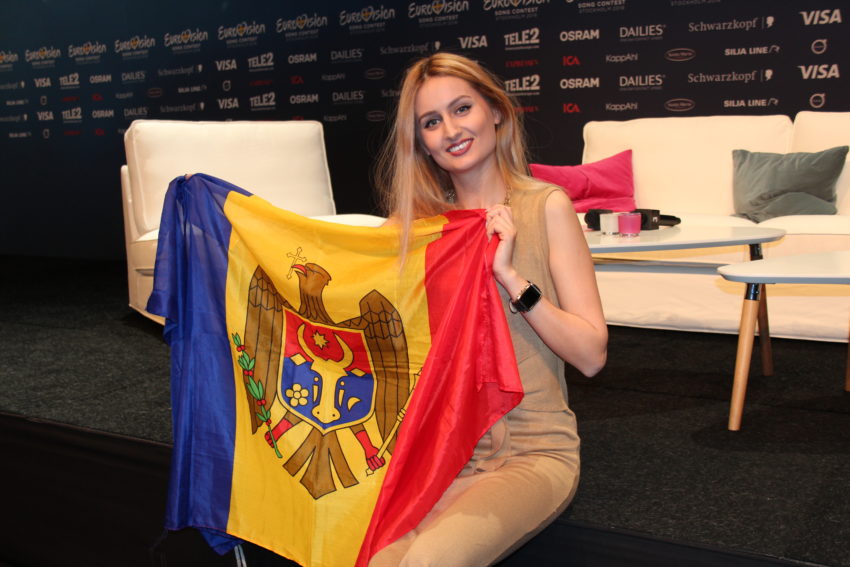 Lidia Isac has made it through to the Swiss Live Check round. After not qualifying from the semi final stage of Eurovision 2016, Lidia hopes to qualify for Switzerland this year and demonstrate that she has what it takes to sing in the Grand Final.
To begin with, Lidia Isac represented Moldova in 2016 with the song Falling Stars but failed to qualify from the first semi final, placing 17th with 33 points. Lidia posted a statement on her Facebook page saying:
Dear friends! Today we present to you a song created by an international team from Moldova, Switzerland, Italy and Ukraine. We are sure that music doesn't have boundaries! Enjoy! P.S. This song is in the top 20 in the national Eurovision selection of Switzerland!
At the present time, we know that the song in the Live Check round is called The Life Beyond. Lidia will not be the only performer of the song – from time to time, she will be joined by Daniele Gustella, who is one of the listed songwriters. The arrangement team make the song rather diverse, as they are TATA music from Ukraine. The rest of Lidia's team will be Moldovan, including some of the same team she used for Falling Stars.
The Live Check Round
This was brought in so expert jury members could assess the performer's vocal ability, their presence on stage, how they act (if they are in a band), how they move, and their musical ability. If all of these requirements are met, then the acts will proceed to The Grand Final on Sunday 5th February.
See what you think of The Life Beyond following this link to Lidia's facebook page.