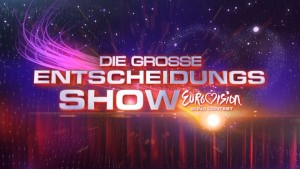 Over the past couple of days Swiss broadcaster has revealed almost all names that will battle it out in the final in December. Several former Eurovision participants had found their way to the Swiss online selection, but interesting enough then none of them made the cut.
As previously mentioned seven of the 12 finalists were chosen in the public online voting while the others got picked by radio stations. One withdrew their participation, but the 11 names brings us in the situation that despite an overload of previous participants, compared to what we have seen before, none of them managed to qualify for the final. There is still one name left to be revealed, but as things stands right now it will be a Swiss final without any of the former participants.
The participants for the final that will be held on the 11th of December are:
Andrina – Drop Of Drizzle
Anna Rossinelli – In Love For A While
Bernarda Brunovic – Confidence
CH – Gib Nid Uff
Dominique Borriello – Il Ritmo Dentro Di Noi
Duke – Waiting For You
Polly Duster – Up To You
Sarah Burgess – Just Me
The Colors and Iira – Home
The Glue – Come What May
Vittoria Hyde – Play The Trumpet
(The last candidate to be chosen by RTS is not yet made public – EuroVisionary will update as soon as the 12th name is known).